Cameron has no 'factual evidence' proving welfare attracts EU migrants, admits Tory minister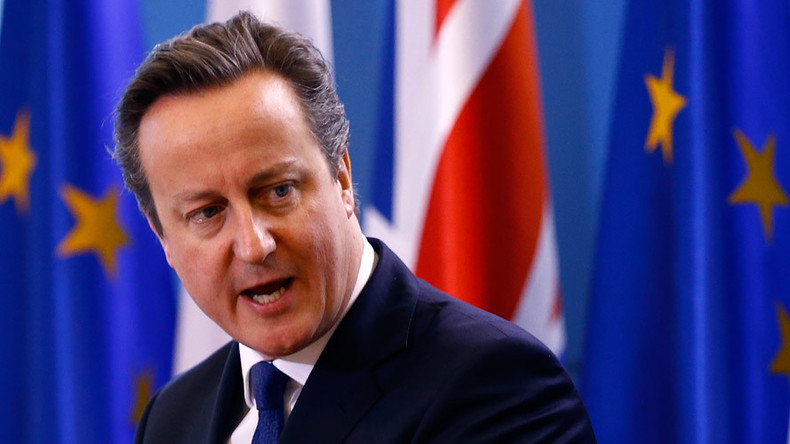 Prime Minister David Cameron appears to have no evidence to support his claim that Britain's benefit system attracts EU migrants to the UK, according to a Tory minister's statement.
Former Labour leader Lord Kinnock requested the government release the "factual evidence" it has to prove EU migrants move to Britain to claim benefits.
In his response, Welfare Minister Lord Freud failed to provide any evidence.
Instead the junior minister, who is great grandson of Sigmund Freud, referred to 2013 data by the Department for Work and Pensions, which states "between 37 percent and 45 percent" of recent EU migrants lived in households that claimed benefits.
Economist Jonathan Portes of the National Institute of Economic and Social Research described the statistics quoted as "very dubious."
Portess said Freud's answer fails to "show any connection at all between people coming here and wanting to claim benefits," adding that many government policymakers do not believe Cameron's claim that benefit tourism motivates EU migration to the UK.
"If they wanted evidence of benefit tourism they could commission a study – the government knows that perfectly well," he told the Mirror Online.
"I know lots of people in Whitehall and there's no senior policymaker in Whitehall that thinks benefit tourism is a big problem, or that changing the rules will stop people coming to Britain," Portess said
Lord Kinnock asked the government to "provide all factual evidence they have, together with their sources, that UK in-work and out-of-work benefits are a factor in encouraging immigration to the UK from other EU member states."
The full answer by Lord Freud dated January 4, 2016, states:
"The benefits system is one of a range of factors attracting migrants to Britain. Net migration to the UK stood at 336,000 in the year to June 2015, according to the November 2015 Migration Statistics Quarterly Report from the Office for National Statistics, and EU nationals are a significant contributor to recent increases. Meanwhile, an analysis of administrative data held by the Department for Work and Pensions showed that between 37 percent and 45 percent of all recent EU migrants were in households supported by the benefits system as of March 2013.
"The government has already introduced tough new measures to ensure that EU jobseekers will have no access to means-tested benefits whatsoever as Universal Credit is rolled out.
"And now we want to ensure that the welfare system plays no part in the migration decisions of any EU national. The prime minister is therefore pursuing further reforms to ensure that EU migrants who come to the UK for low-paid work cannot claim in-work benefits until they have lived here and contributed to our country for a minimum of four years."
You can share this story on social media: