'Name new heavy metal element after Motörhead's Lemmy,' says physics professor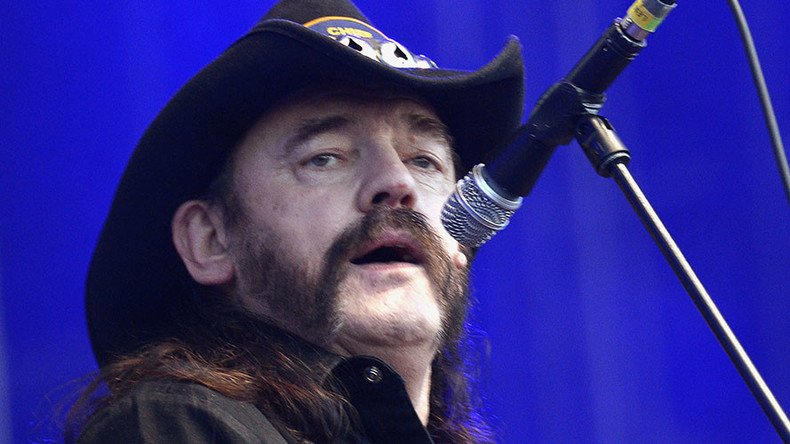 A physics professor is supporting a campaign calling for a newly discovered element to be named in memory of Motörhead front man Lemmy Kilmister.
Almost 83,000 heavy metal fans have signed a petition calling for one of four newly discovered elements to be named "Lemmium" in tribute to the 70-year-old rock star who died on December 28, two days after learning he had cancer.
The online petition, set up by John Wright from York, says: "We believe it is fitting that the International Union of Pure and Applied Chemistry recommend that one of the four recently discovered Heavy Metals in the Periodic table is named Lemmium.
"An astronomical object (a star) has been named Lemmy to meet the IUPAC naming recommendations.
"Heavy rock lost its most iconic figure over Christmas with the sudden and unexpected death of Ian 'Lemmy' Kilmister. Lemmy was a force of nature and the very essence of heavy metal."
Professor of physics at the University of Liverpool Ken Durose is among the petition's signatories.
The academic told the Liverpool Echo he thinks the campaign is a "terrific idea."
"When I put on my Motörhead t-shirt this morning and came to work, I hadn't heard of the campaign to call one of the new elements 'Lemmium,'" he told the paper.
"The whole idea that you name a new heavy metal after Lemmy – he basically invented heavy metal, but he always called himself rock 'n' roll – so I think it's a terrific idea."
He said several members of staff at Liverpool University's Department of Physics are interested and amused by the campaign.
"The problem is that elements have to be named after either their properties, a myth, a mineral, a place or a scientist," he said.
"Unfortunately Lemmy wasn't any of these, but if they broaden the criteria to include rock 'n' roll legends he's in with a chance."
Teams of scientists from Russia, Japan and the US discovered the four new elements, which currently have temporary names.
They will make the first suggestions before the International Union of Pure and Applied Chemistry formally names the elements in the coming months.
Kilmister died in his Los Angeles home last month. His death was confirmed on Motörhead's official Facebook page.
"There is no easy way to say this ... our mighty, noble friend Lemmy passed away today after a short battle with an extremely aggressive cancer," the statement said.
"He had learnt of the disease on December 26, and was at home, sitting in front of his favorite video game from The Rainbow, which had recently made its way down the street, with his family.
"We cannot begin to express our shock and sadness, there aren't words. We will say more in the coming days, but for now, please ... play Motörhead loud, play Hawkwind loud, play Lemmy's music LOUD."
Paying tribute to his close friend, English rock star and television personality Ozzy Osbourne said: "Lost one of my best friends Lemmy today. He will be sadly missed. He was a warrior and a legend. I will see you on the other side."
Kilmister's funeral will be live streamed on January 9, so Motörhead fans worldwide can "celebrate his life."
You can share this story on social media: