28% of UKIP supporters would vote to stay in EU – poll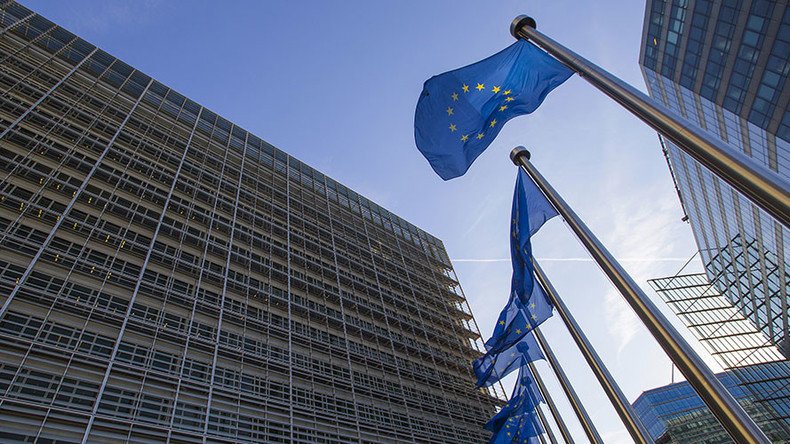 More than a quarter of supporters of the Euroskeptic, anti-immigration UK Independence Party (UKIP) would actually vote to remain in the European Union (EU) in the upcoming referendum, a poll for the Times has found.
Despite the far-right, isolationist policies of the party, whose core campaign issue is to leave the EU, as many as 28 percent of supporters would rather remain in the bloc, while 72 percent of UKIP supporters say they would opt to leave.
Supporters were still far more likely to vote to leave the EU than Conservative voters, who present the second largest anti-EU group of voters. Some 55 percent of Tory voters would opt to leave the bloc, while 45 percent would prefer to stay, the poll found.
The figures come as results from an ORB poll released on Thursday suggest the majority of Brits would be in favor of leaving the European Union, dealing a blow to Prime Minister David Cameron as he ramps up pressure on EU leaders to secure a renegotiation of Britain's membership terms.
ORB found that although 21 percent of voters are undecided, a total of 43 percent are in favor of exiting the bloc, while 36 percent favor staying.
The British Prime Minister has set off on a last-minute tour of intensive diplomacy to try and secure a renegotiation package for Britain's membership of the bloc. He is seeking to persuade EU leaders to accept his immigration and welfare reforms.
The tour takes place just six weeks before Cameron's demands are to be discussed at a meeting of the European Council in Brussels.
On his tour, the PM is holding a series of meetings with German Chancellor Angela Merkel and other senior German politicians. He will also fly to Budapest to meet Hungarian Prime Minister Viktor Orban. It has been over a decade since any British PM has visited Hungary.
On Wednesday, Merkel said she is in favor of a "reasonable package," which would keep Britain part of the bloc. She was happy to negotiate terms before the deadline in February.
"Throughout these next weeks, it is especially important that we make decisions in our own interest to achieve a reasonable package that will allow Great Britain to remain a part of the European Union," Merkel said before a dinner with Cameron in southern Germany.
"But ultimately, this is of course the decision of British citizens," she added.
You can share this story on social media: