'Israeli war criminals must be put on UK govt watch-list' – Labour MP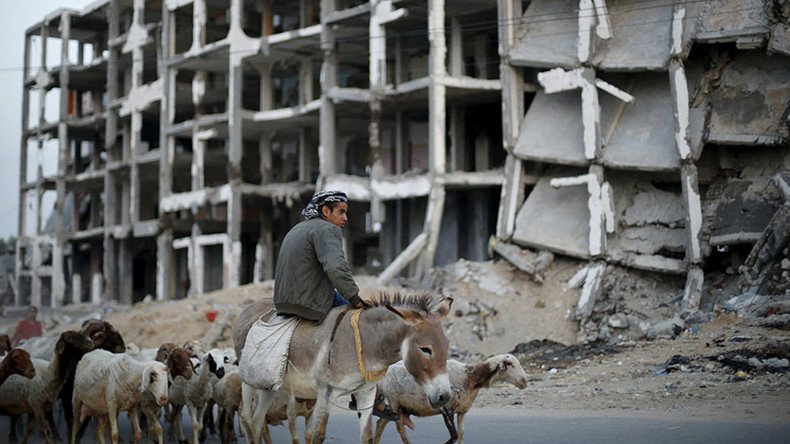 Israeli war criminals, who detain and mistreat Palestinian children, must be kept on a "watch-list" in case they attempt to enter Britain, a Labour MP has said.
While addressing MPs in Westminster Hall on Wednesday during a 90-minute debate, Labour MP Sarah Champion urged the government to create a list for "all known war crime suspects" who enter or attempt to enter Britain.
She said the Israeli Defense Force (IDF) is guilty of the "collective punishment" of Palestinians in order to protect Israeli settlers in the West Bank. She then criticized Israel's treatment of Palestinian child detainees.
"The issue of transferring detainees en masse from occupied territory is a standalone issue because it is a war crime. It requires decisive action in accordance with our international legal obligations," she said.
Champion described incidents where Palestinian children were being detained with plastic hand ties, blindfolds and hoods.
She then alleged detained youngsters were forced to sign documents in Hebrew, which they couldn't understand.
The MP further criticized the IDF's excessive response to the throwing of stones by Palestinian youngsters.
Commenting on Champion's claims, Conservative MPs John Howell and Andrew Percy said investigations into such incidents are often conducted in Arabic.
Howell said Champion's allegations against Israel are an "unfair selection." He said Britain should "be drawing our attention to the Saudi execution of minors."
Percy drew attention to a soft toy used to encourage Palestinian children to oppose Israel. The doll, wears a keffiyeh covering its face, on which is written in Arabic: "Jerusalem is ours."
"This is clearly incitement," Percy said.
Israeli authorities intercepted nearly 4,000 of the dolls last month.
Green Party MP for Brighton Pavilion, Caroline Lucas, urged the European Union to withdraw its deals with Israel over the treatment of young detainees.
During the debate, Labour MP Ian Austin alleged Palestinian television promotes anti-Semitism in children's programmes.
Middle East Minister Tobias Ellwood said the government would continue to support Israel in "all the challenges it faces."
"The level of incitement is certainly worrying, but that should not prevent us from working with Israel and being critical of Israel on these points," he told the Jewish Chronicle.
In a statement, the Israeli embassy in London said: "The State of Israel attaches great importance to strengthening and promoting the protection granted to minors in the military justice system, while simultaneously taking into consideration the unique circumstances and the security situation in the West Bank."
You can share this story on social media: