Muslim leader slams Cameron over 'patronizing' Muslim Brotherhood report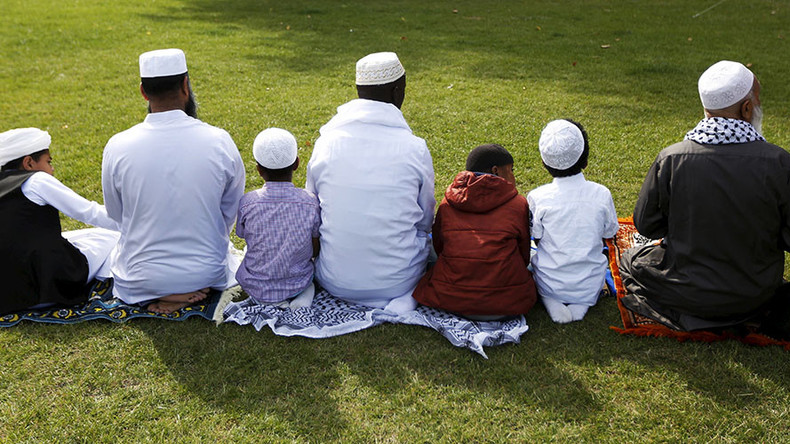 Mohammed Kozbar, chairman of the Finsbury Park Mosque, which ousted radical Islamist preacher Abu Hamza 11 years ago, has decried a government report on the Muslim Brotherhood as patronizing and insulting.
The report, chaired by former ambassador to Saudi Arabia Sir John Jenkins and ordered by Prime Minister David Cameron, is believed to call for closer monitoring of the Muslim Brotherhood and alleges a link between the Muslim Association of Britain (MAB), where Kozbar serves as vice president, and the Brotherhood.
Kozbar said Muslim Brotherhood lawyers, who are planning a legal challenge against the government for the partly classified report, had requested to see the remaining pages but were refused.
Writing in an editorial for the International Business Times, Kozbar said that in the years since Hamza's 2005 ousting, the MAB has worked to transform the mosque into a "a beacon of community excellence and a model for others to follow."
Kozbar criticized the report for ignoring the positive work the Muslim Association of Britain has done for the community. He notes that it worked alongside the government and the Metropolitan Police to remove the radical Hamza, who was later extradited to the US and sentenced to life in prison.
The community leader writes that during the current wave of welfare cuts, the MAB has been providing shelter and food for the poor as well as social and community activities for youth at risk of radicalization.
"As part of its endeavor to present an enlightened understanding of Islam, the MAB has conducted welfare projects; it provides shelter for the homeless and feeds the poor.
"While many armchair experts were theorizing about the perils of extremism from the comfort of their luxurious offices, the MAB and other Muslim organizations mentioned in the report were busy organizing scouting activities for the youth, teaching them useful life skills and steering them away from the scourge of criminality. Yet for whatever reasons, Cameron and Jenkins saw no need to acknowledge or appreciate these initiatives."
The MAB and several other Muslim organizations will be holding a press conference at the Finsbury Park Mosque next week to discuss the government report.
You can share this story on social media: