BA flight passenger screamed 'I have a bomb, everyone's going to die!'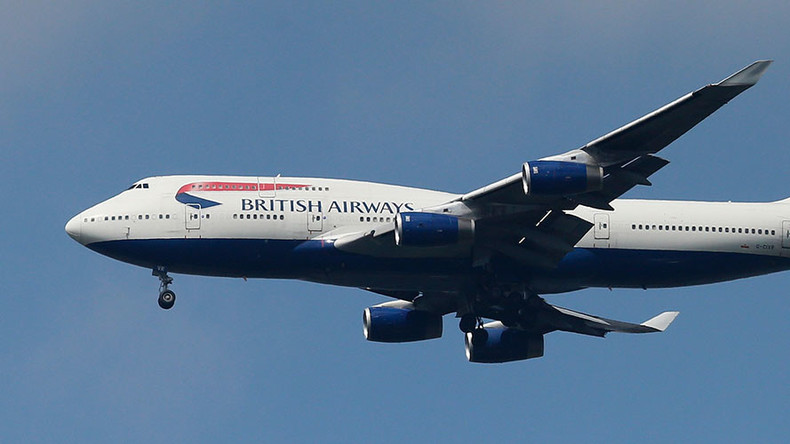 A British Airways flight from London to Dubai was interrupted by a passenger, who began shouting he had a bomb and everyone was going to die, it has emerged.
The incident unfolded five hours after the aircraft took off, according to a British radio DJ, whose daughter was traveling on the aircraft.
Steve Penk, formerly a Virgin Radio DJ, took to Twitter to vent his concern after his daughter told him about the terrifying incident.
Penk said five crewmembers and a passenger on flight BA105 were required to restrain the man, who was reportedly handcuffed to a seat on the plane and covered in a blanket.
The flight took off from Heathrow Airport in London at 20.55 GMT on Tuesday night, and landed in a normal fashion.
Penk's daughter was reportedly rattled by the affair.



The radio DJ praised the prompt reaction of the crew on board flight BA105. The flight landed in Dubai at 06.56 GMT, according to Dubai weekly Arabian Business.
The London-Dubai flight path, used by several airlines every day, is one of the most popular to and from the Middle East.
A British Airways spokesperson told the Independent the incident had been reported to local police.
"Our customers and crews deserve to enjoy their flights, and not to suffer any form of abuse," she said.
"This sort of behavior will absolutely not be tolerated, and the appropriate action will always be taken."
You can share this story on social media: