#DummondPuddleWatch: Live stream of dirty English water captivates internet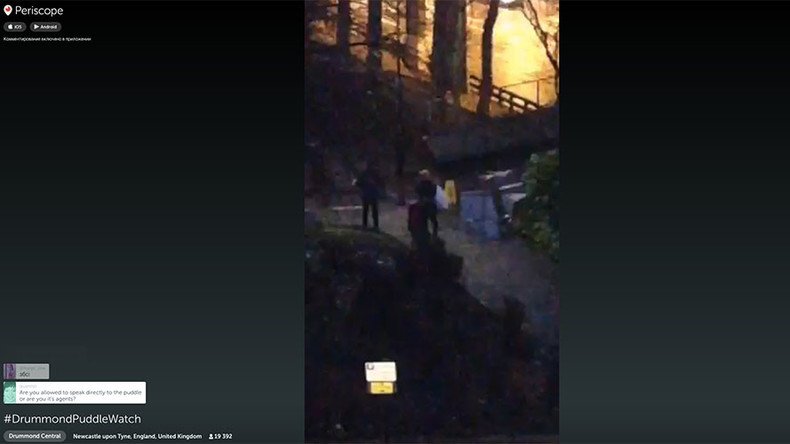 Tens of thousands of netziens have been captivated by a puddle in Newcastle upon Tyne, UK which has been Periscoped by a UK based marketing agency.
Drummond Central live streamed a puddle near their office blocking a walkway and the internet can't get enough.
"Been sat in the toilet at work for 35 minutes on this" one viewer confessed. "What a time to be alive," wrote another.
Some jumped into it on an air-bed and, of course, got the obligatory selfie.
Others even brought their surfboard in the hope of catching a ripple.
Richard Rippon, Social Media Manager with Drummond Central, told RT the live stream was set up for their own amusement. "There are many puddles, but this one is ours" he said.
"Just when you think it's over, it pulls you back in," Rippon added.
People in offices around the country are struggling to tackle the day's work.
Inevitably, the puddle has gone main stream.
Even the Press Association turned up, showing the puddle is less exciting up close.
After 6 hours one minute and 16 seconds the broadcast finally ended, when staff at Drummond Central decided enough was enough and called it a day.
For those missing the sense of community the puddle gave them don't worry, you can always bid online for memorabilia.
You can share this story on social media: