NSA whistleblower: 'UK mass surveillance may cost lives'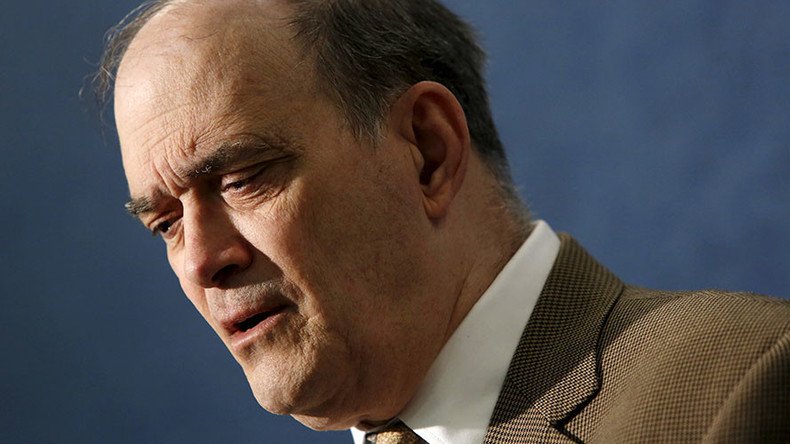 Plans to legitimatize mass surveillance and give security services unfettered access to Britons' data may end up costing lives, a former technical director for the NSA will tell a parliamentary select committee reviewing the legislation.
William Binney, who resigned from the NSA in 2001 after 36 years with the agency, will present evidence against provisions in Home Secretary Theresa May's Investigatory Powers Bill. While targeted collection of data does work, indiscriminate bulk collection "undermines security," he will say.
Criticizing the GCHQ "Black Hole" surveillance system, disclosed by whistleblower Edward Snowden's leaks in 2013, Binney will say: "This approach costs lives, and has cost lives in Britain because it inundates analysts with too much data."
Black Hole, built in 2008, reportedly creates a database of everyone in the world who has ever visited a website.
Fireworks coming at #IPBill committee tomorrow. William Binney, former NSA Tech Dir says GCHQ's mass snooping doesn't work & so people die.

— Paul Strasburger (@LordStras) January 5, 2016
"It is 99 percent useless. Who wants to know everyone who has ever [been] at Google or the BBC? We have known for decades that that swamps analysts," Binney will say to Parliament on Wednesday, the Guardian has learned.
In an interview with Wired ahead of his appearance, the former NSA man said: "Retroactively analyzing people, anybody you want, any time you want, that's certainly possible with bulk acquisition of data, but that's certainly not what democracies are built on. That's what totalitarian states are built on."
Binney, after leaving the NSA, has spoken out publically against its practices and is expected to say a large-scale surveillance plan failed to prevent the 9/11 attacks.
READ MORE: Apple launches opposition to British govt's surveillance powers bill
"The US large-scale surveillance plan failed. It had to be abandoned in 2005. Checks afterwards showed that communications from the terrorists had been collected, but not looked at in time."
Binney will say: "Britain should not go further down this road and risk making the same mistakes as my country did, or they will end up perpetuating the loss of life."
You can share this story on social media: