'Ban Donald Trump from UK' petition to be debated in Parliament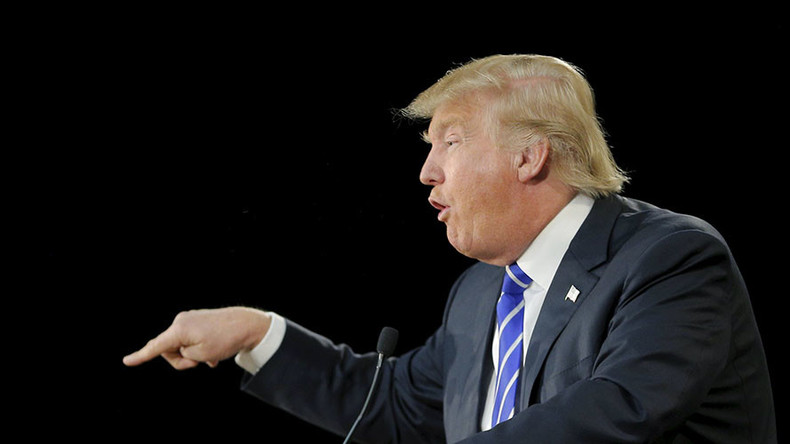 British MPs will hold a debate reviewing the petition calling for US presidential hopeful Donald Trump to be banned from entering the UK, which has gathered more than 565,000 signatories.
Any petition that secures more than 100,000 signatures is eligible to be debated by the House of Commons. The petitions committee has decided that the anti-Trump document will be debated on January 18.
It will take place in the secondary debate chamber and there will be no vote. MPs will also consider another petition opposing the ban, which was signed by 40,000 people.
The original petition was set up in December after the Republican presidential hopeful and business tycoon suggested all Muslims should be banned from entering the United States until global Islamist terror has been stopped.
He said there should be a "total and complete shutdown of Muslims entering the United States until our country's representatives can figure out what is going on."
The British government responded by saying it "may exclude" an individual if their presence is "non-conducive to public good," but did not refer to Trump by name, or suggested he falls into that category.
Prime Minister David Cameron said the remarks were "divisive, stupid and wrong."
Home Secretary Theresa May, who would be responsible for the decision to ban Trump, has said she cannot comment on the case.
The petition itself states: "The UK has banned entry to many individuals for hate speech. The same principles should apply to everyone who wishes to enter the UK. If the United Kingdom is to continue applying the 'unacceptable behavior' criteria to those who wish to enter its borders, it must be fairly applied to the rich as well as poor, and the weak as well as powerful."
Trump has also claimed the UK is riddled with terrorists, suggesting there are "places in London and other places that are so radicalized that police are afraid for their own lives."
In response to the decision to debate the petition, Liberal Democrat leader Tim Farron said the time would be better spend discussing a more pressing issue.
"Trump is a bloviating billionaire with downright offensive views. But I'd rather we debated inequality or the NHS," he tweeted.
You can share this story on social media: