British A-team? UK needs US-style 'Tier 2' special forces to beat ISIS, says ex-soldier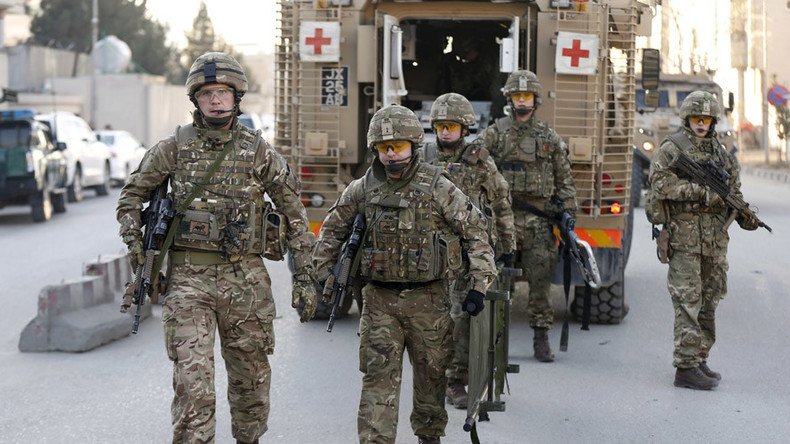 Military special forces "A-teams" are what Britain needs to fight Islamic State (IS, formerly ISIS/ISIL), according to a former military reservist and communications expert.
Writing in the Telegraph, former Territorial Army soldier and social media specialist J. Singh-Sohal said Britain must develop a 'Tier 2' special forces unit along the lines of the US military's A-teams.
The 12-strong units would be composed of experts in a range of military skills and be used in training roles instead of Tier 1 combat units like the SAS and SBS.
The concept is already integrated into the small print of the 2015 Strategic Defence and Security Review (SDSR), Sing-Sohal claims.
He argues that within the next two years Britain could have "a second tier consisting of hundreds of highly skilled and specially trained soldiers and officers who can be deployed at short notice to troubled areas around the world."
The model is derived from American doctrine which has been in use for decades.
"The United States has invested in the special forces 'Tier 2' model heavily since the Kennedy administration, and has a sizeable force of specialists that it regularly sends anywhere in the world whenever trouble flares up," Singh-Sohal said.
"The US already deploys small teams of Green Berets in the Middle East and north Africa, who are helping to train and equip local forces in the fight against Daesh [IS] in Syria."
The former British Army public affairs officer has also worked in communications for the hawkish Henry Jackson Society think tank.
He believes the British military has a unique range of skills like languages, intelligence and mentoring which now need to be consolidated to fight radical jihadists in the Middle East and Africa.
You can share this story on social media: