#FatCatTuesday: Top bosses will earn 'more than UK average salary' by end of today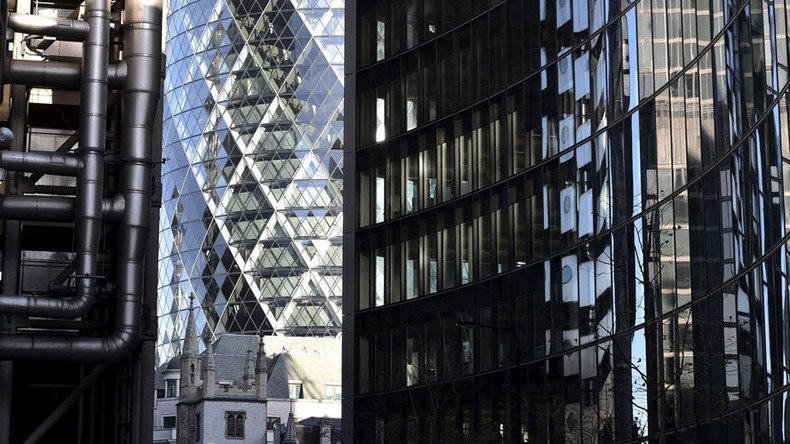 Top FTSE 100 bosses will have earned more money by Tuesday afternoon than the average British worker will do in the entire year, a think tank has claimed.
The High Pay Centre (HPC) compared the earnings of top executives with the average salary of UK workers and found that bosses would only need to work 22 hours to reach the median full-time employee salary.
Therefore, if an executive started work on Monday, January 4, they will have earned their employee's average annual salary of roughly £27,645 by Tuesday afternoon, according to the research.
The think tank's estimates are based on chief executives working 12 hours a day and taking few holidays, giving them an hourly pay of £1,260. It is believed that FTSE 100 bosses earn an average of £4.96 million per annum.
As a result of these findings, the think tank dubbed Tuesday, January 5, "Fat Cat Tuesday."
Thereafter, the #FatCatTuesday hashtag started trending on Twitter, with social media users saying the gap between the rich and poor "must be closed."
The HPC said the overpayment of bosses is "fueling distrust of business."
"The figures will raise doubts about the effectiveness of government efforts to curb top pay by giving shareholders the power to veto excessive pay packages," its spokesperson told Sky News
"The HPC has argued that further measures are necessary, such as representation for ordinary workers on the company remuneration committees that set executive pay, and publication of the pay gap between the highest and median earner within a company."
The think tank said it aims to highlight the "unfair pay gap."
However, HPC's research faced criticism from a free market think tank, which said it was "not a serious analysis."
Sam Bowman, executive director of the Adam Smith Institute, said: "Despite consistent attacks on chief executive pay, the HPC has never told us how much they think CEOs are actually worth.
"Their complaints are the hand-waving of pub economics, not serious analysis ... Can the High Pay Centre tell us how much CEOs are worth? If not, how can they say that they are overpaid?
"Chief executives can be worth quite a lot to firms, as is shown by huge moves in company share prices when good CEOs are hired, or bad CEOs are fired."
He added: "The High Pay Commission's complaints only make sense if you assume firms don't actually care about making money – which is to say, they don't make sense at all."
New research published by the House of Commons Library on Sunday shows the 10 years between 2010 and 2020 are set to be the "worst decade" for pay growth in almost 100 years.
Wage growth is forecast by the Office for Budget Responsibility to average at just 6.2 percent this decade, compared with 12.7 percent between 2000 and 2010, according to the research.
Labour MP for Pontypridd, Owen Smith, who commissioned the research, told the Guardian: "Even with this year's increase in the minimum wage, the Tories will have overseen the slowest pay growth in a century and the third slowest since the 1860s."
You can share this story on social media: