N. Ireland pastor who called Islam 'satanic' cleared over 'grossly offence' remarks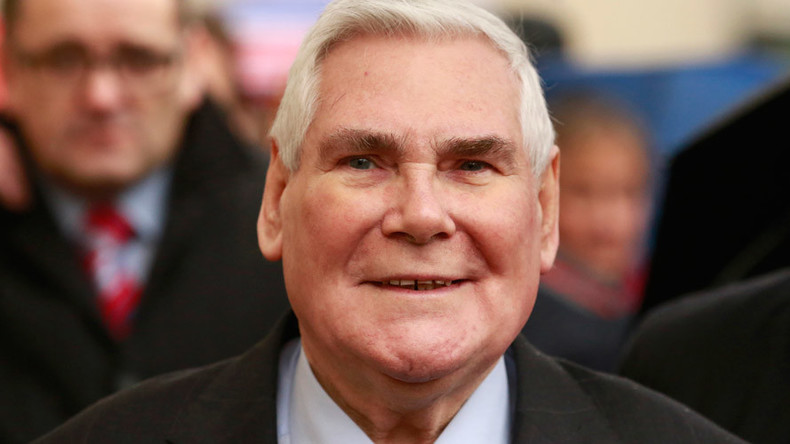 A Northern Irish Evangelical Christian preacher has been found not guilty of making "grossly offensive" remarks about Islam after describing the religion as "satanic" and the "spawn of the devil."
Judge Liam McNally dismissed 78-year-old Pastor James McConnell's remarks as "nothing other than a bout of name calling," and said he was "entitled to criticize Islam in a robust manner." McConnell was on trial for comments made during a 2014 sermon delivered from his north Belfast church and live streamed online.
McConnell, who was charged under the Communications Act 2003, was cleared of both improper use of a public electronic communications network and causing a grossly offensive message to be sent by means of a public electronic communications network at the Belfast Magistrates Court on Tuesday.
The judge said: "The court needs to be very careful not to criminalize speech which, however contemptible, is no more than offensive. It is not the task of the criminal law to censor offensive utterances."
Some 80 supporters of McConnell, who recently retired after 60 years of preaching, applauded the verdict from the public gallery.
Standing outside the courthouse, McConnell said he continues to hold his beliefs but regrets hurting individual Muslims with his words.
"There was no way I was out to hurt them. I wouldn't hurt a hair on their head," he said.
"I would do it again but I would word it differently because I would be conscious I was hurting innocent Muslims, I would be conscious I was hurting Muslims who have come here to work hard and are doing their best – there's no way I would hurt those people, but I would do it again – yes."
You can share this story on social media: