Climate scientist: 'Normal weather a thing of the past'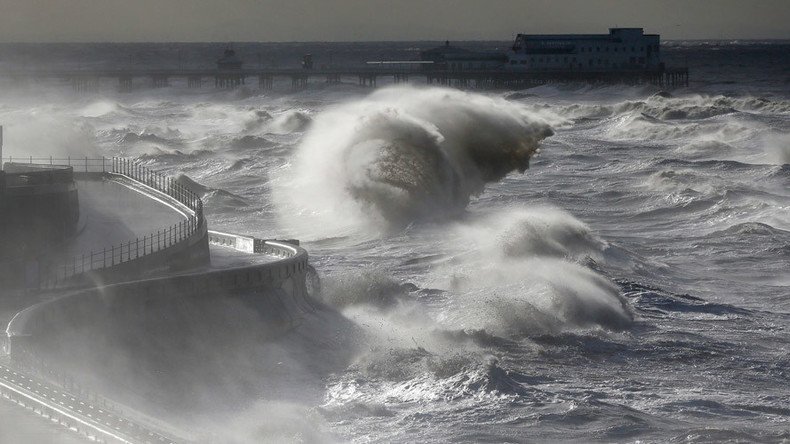 Global warming has changed the odds for mankind, making "normal weather a thing of the past," say climate scientists at the University of Oxford.
Professor Myles Allen, head of the Climate Research Programme at the University of Oxford's Environmental Change Institute, told the BBC on Tuesday that "normal weather is actually a bit of a thing of the past."
His comments come after a record December for rain and warmth, with many northern communities affected by flooding.
"Here in Oxford we maintain the world's longest daily weather record, we just beat the previous record by a whopping two and a half degrees and that record was set back in 1852," he said.
Allen compared human influence on the environment to athletes "popping pills."
"You're not meant to beat weather records by that kind of margin and just like in athletics if you start doing so, it's a sign that something's actually changed."
"We're changing the odds. And we're seeing the odds on these extreme warm, extreme wet winters increasing. And we're going to need to plan for it."
December 2015 saw the signing in Paris of an agreement to limit global warning to 2 degrees Celsius. Nearly 200 nation-states put their name to the pledge.
The Paris Agreement has been heavily criticized by activists, however.
Jagoda Munic, Chairperson of Friends of the Earth International, told RT the legislation would fail to reduce global temperatures.
"We know that if temperatures increase, many ecosystems are going to collapse, and also many parts of the global south, especially in Africa, are going to suffer," Munic warned.
You can share this story on social media: