Sexting scandal: Simon Danczuk MP rejects calls to quit as protesters lay siege to his office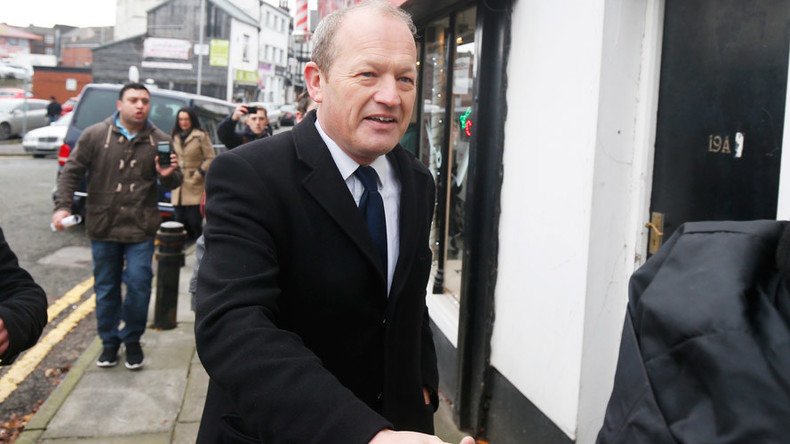 Labour MP Simon Danczuk, who reportedly sent explicit text messages to a 17-year-old girl, is under mounting pressure to resign after protesters descended on his Rochdale constituency office on Monday.
The 49-year-old, who is at the heart of a deepening sexting scandal, admitted he was "silly" for sending explicit text messages to the 17-year-old dominatrix, who had asked him for a job.
In a string of lewd messages, the MP told Sophena Houlihan how "horny" he was and asked her if she wanted "spanking."
Following the publication of an investigation by The Sun newspaper, which exposed the allegations last week, the Labour Party suspended Danczuk, a right-winger who has said frequently that socialist Jeremy Corbyn should not be Labour leader, came to prominence by promoting himself as a campaigner against child sex abuse.
Days after the controversy broke, the MP's ex-wife Sonia Rossington, 39, claimed he bullied her into "awful sex" while she was asleep.
Danczuk dismissed the allegations, claiming Rossington was "consumed by bitterness."
On Monday, a group of protesters blocked the entrance to Danczuk's office and called on him to quit.
Insisting he is still fit to be an MP, Danczuk addressed the crowds and said: "I have been very clear about what issues I have addressed personally and I will continue to do so."
"It is not for ex-girlfriends or ex-wives to determine who the MP for Rochdale is. It is for the residents of Rochdale to determine who the MP for Rochdale is."
The MP also urged Corbyn to distance himself from the protest and suggested "Corbynites" were among those targeting him.
"This is the ugly face of extremist groups in politics and the Labour leadership should distance themselves from it," he told reporters outside his office.
"I know I've been silly and I've said I'm extremely sorry, but I'm not going to be dragged through a kangaroo court so my enemies can exact revenge.
"We are seeing an orchestrated campaign to use what's happening in my personal life to whip up opposition to me."
Danczuk apologized for sending the sexually explicit texts and claimed a "drinking problem" led him to do it.
He told the Sun newspaper he was "drunk, horny and on my own."
However, former Rochdale Liberal Democrat councilor Liz Thirsk said that being drunk was "no excuse."
"If he was a schoolteacher would that be allowed, or if he was a social worker? Would the fact that I was drunk be an excuse? If you go up in court accused of a crime, would the fact that you were drunk excuse you? That can't be acceptable," she told The Telegraph.
Commenting on the controversy, Corbyn told The Daily Mirror: "Simon has now been suspended and is being investigated."
You can share this story on social media: