'Horse penis' Facebook joke may land Briton in Kyrgyz prison for 5 years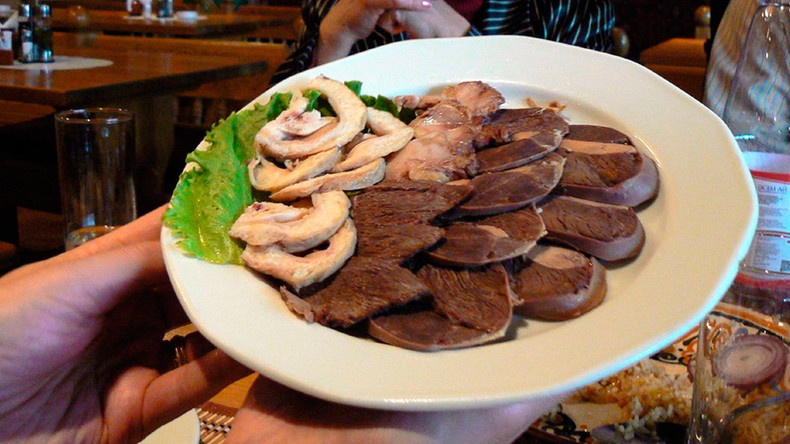 A British citizen may face up to five years in a Kyrgyz prison after his inappropriate comparison of a national delicacy to horse genitalia led to a strike at the gold mine where he was employed and caused uproar across Kyrgyzstan.
Michael Mcfeat was detained by the police at the Manas airport on Sunday night, Eldar Tadzhibaev, head of Kyrgyz Mining and Metallurgical Unions, told Sputnik Kyrgyzstan.
It can't be ruled out that the foreigner went to the airport in an attempt to flee Kyrgyzstan, Tadzhibaev added.
Mcfeat, who worked at the Kumtor gold mine, owned by Canadian company Centerra, faces racial hatred charges, which carry a term of from three to five years behind bars under Kyrgyz law.
On December 31, he posted a picture from a corporate New Year party, followed by a caption reading: "The Kyrgyz people queuing out the door for their special delicacy the horse penis!!!"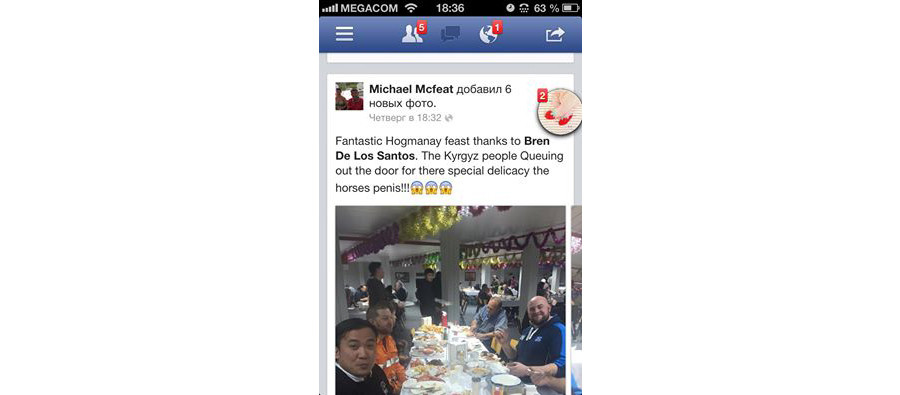 Mcfeat was talking about "chuchuk," a traditional horse meat sausage, popular in Kyrgyzstan and neighboring Kazakhstan.
According to Tadzhibaev, the post by the British citizen "caused a lot discontent and resentment from local staff as chuchuk is one of the most important and respected foods for the Kyrgyz people."
It even led to a brief strike at the gold mine, which accounts for around 10 percent of Kyrgyzstan's economic output.
The Kyrgyz miners also forwarded letters to the Ministry of Internal Affairs, the Prosecutor General's Office and the National Security Committee, demanding that the foreigner to be brought to justice for insulting their national dignity.
Mcfeat quickly deleted the controversial post and issued an apology, which, apparently, came too late.
I would like to take the opportunity to sincerely appologise for the comment I made on here about the kygyz people and...

Опубликовано Michael Mcfeat 2 января 2016 г.
You can share this story on social media: