Eyes on the road: Police surveillance database logs 30mn car journeys every day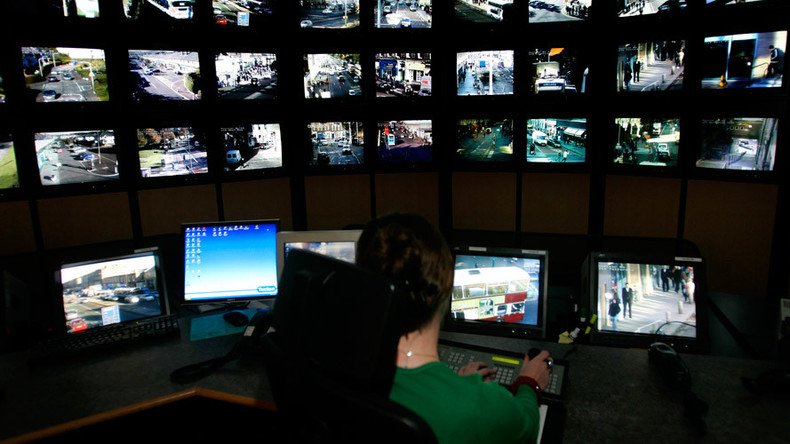 Britain's surveillance commissioner has questioned the legality of a police database that holds the details of 22 billion road journeys and was established without parliamentary consent.
A network of 8,300 sophisticated cameras capable of recognizing vehicle registration plates take photos of up to 30 million cars traveling on roads throughout England and Wales each day.
The Automatic Number Plate Recognition (ANPR) system is believed to be the biggest in the world and is used to find stolen cars and uninsured drivers.
Police are now considering extending the length of time number plate records can be stored from two years to seven.
But independent surveillance camera commissioner Tony Porter has questioned whether the surveillance network is legal.
"There is no statutory authority for the creation of the national ANPR database, its creation was never agreed by parliament and no report on its operation has ever been laid before parliament," he said in a report.
Porter has directed his questions to the Home Office, and also passed on concerns from civil liberties groups who argue the database breaches the human right to privacy.
The database of front and rear number plate "reads" gives police access to details including the time and place the photos were captured.
Human rights group Liberty warns the surveillance network undermines the principles of policing.
Liberty's director of policy, Bella Sankey, said: "The slow creep of ANPR use, without public or parliamentary consent, undermines the bedrock principle of policing by consent — how can we consent when we haven't been consulted?"
Liberty argues that the ANPR system could be challenged in court because it breaches the right to privacy and is disproportionate.
Big Brother Watch research director Daniel Nesbitt called for a debate on the issue.
"It's now virtually impossible for motorists to travel without having their details captured and stored, regardless of whether or not they are doing anything wrong.
"A proper debate about how this technology is being used and to what extent it invades the privacy of ordinary motorists is long overdue."
The government's policing minister, Mike Penning, defended the system as a "valuable source" of intelligence.
"Automatic number plate recognition systems are a valuable source of intelligence for the police to use in both the prevention and detection of crime. The government, with the surveillance camera commissioner, aims to ensure that the public can be confident that surveillance camera systems are there for their personal protection."
You can share this story on social media: