Anti-Semitic hate crimes up 61% in London – police figures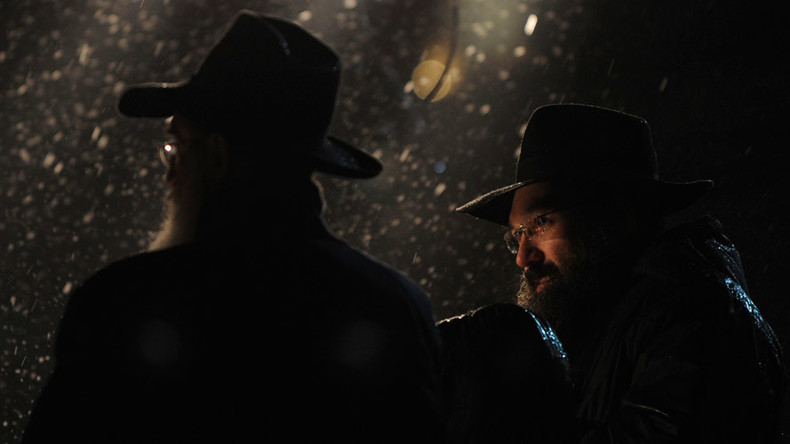 Jewish hate crimes in London have rocketed by 61 percent in the last year, Metropolitan Police figures show. John Mann MP has called on the government to introduce new legislation to clamp down on hate speech.
The findings published on Wednesday show a total of 483 anti-Semitic crimes were committed between November 2014 and November 2015. This marks a significant rise on the 299 hate crimes recorded during the same period the previous year.
The south London borough of Lambeth saw a 200 percent rise in Jewish hate crimes, while Westminster saw a 178 percent increase.
Commenting on the findings, Mann said the increase may be due to messages distributed online.
"The big change … has been the growth of anti-Semitic hate crimes which I have witnessed first-hand. Over 200 anti-Semitic attacks have been made on me in the last six months over the internet in this country alone. This is mild compared to prominent Jewish politicians," he told the Independent.
"Many of these threats are extreme right-wing abuse, calculated to offend, others are abuse from the far left – usually recycling the old tropes about money, power and conspiracy.
"There needs to be a new law on hate speech on the internet, requiring the internet companies to immediately identify the perpetrators and a regulatory system to oversee their managing of threatening content."
READ MORE: RT EXCLUSIVE: Racial and religious crimes spike in 2 years - UK police figures
The Metropolitan Police said it does not have full statistics on the proportion of crimes carried out online.
"The number of anti-Semitic offences recorded between December 2013 and November 2014 was 299. There were 184 more anti-Semitic offences in the subsequent 12-month period to November 2015," a spokesperson for the force said.
"However, the most 'financial year to date' figures show a fall of 4.1 percent in anti-Semitic offences between April and November 2015."
In July, the Community Security Trust (CST), a charity that monitors anti-Semitism in the UK, discovered a significant leap in the number of recorded incidents in the wake of January's terror attack on a Jewish deli in Paris.
In an annual report published in February, the CST blamed last summer's rise in anti-Semitic incidents on the public outcry against Israel's role in the 2014 Gaza war, which claimed the lives of 2,251 Palestinians and 71 Israelis.
Home Secretary Theresa May said she welcomed the growing awareness of anti-Semitic abuse.
"It is encouraging that more people are coming forward as the under-reporting of hate crime is a real issue," May said in a statement.
"I know that many Jewish people in this country are concerned about safety in their community, and we are listening. Those who seek to spread anti-Semitic hatred should know that the government will act against all those who seek to divide our country and sow discord."