Trump may be barred from Britain for 'public good' as petition gains 556k signatures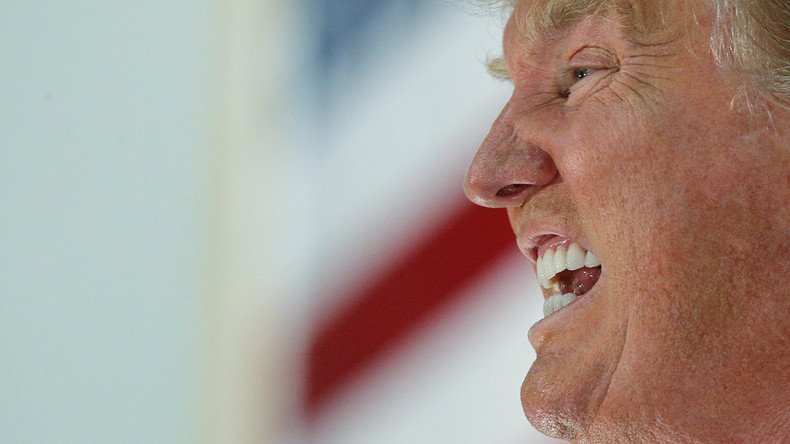 Republican presidential hopeful Donald Trump could be barred from entering Britain after Home Secretary Theresa May indicated she "may" exclude visitors deemed "non-conducive to the public good."
A spokesman for May said Wednesday the decision would not be made lightly, but she would use the power to bar those who wish to harm British society.
Senior figures in the British government have condemned recent comments by Trump, in which he called for a ban on Muslims entering the US following the San Bernardino shootings in California.
An online petition on Parliament's website calling for Trump to be refused entry to the UK has received 565,392 signatures – well beyond the minimum 100,000 required in order for parliament to consider debating the issue.
The government has confirmed the travel ban could be discussed in parliament.
In a statement, a spokesman for the home secretary said the government recognized the strong public sentiment against Trump's remarks.
"The Home Secretary may exclude a non-European Economic Area national from the UK if she considers their presence in the UK to be non-conducive to the public good.
"Exclusion powers are very serious and are not used lightly. The [home secretary] will use these powers when justified and based on all available evidence."
The statement went on to acknowledge the government's opposition to Trump's comments.
"The prime minister has made clear that he completely disagrees with Donald Trump's remarks. The home secretary has said that Donald Trump's remarks in relation to Muslims are divisive, unhelpful and wrong," it said.
"The government recognizes the strength of feeling against the remarks and will continue to speak out against comments which have the potential to divide our communities, regardless of who makes them. We reject any attempts to create division and marginalization amongst those we endeavor to protect."
You can share this story on social media: