Britons fear major terror attack, Syria troop deployments in 2016 – survey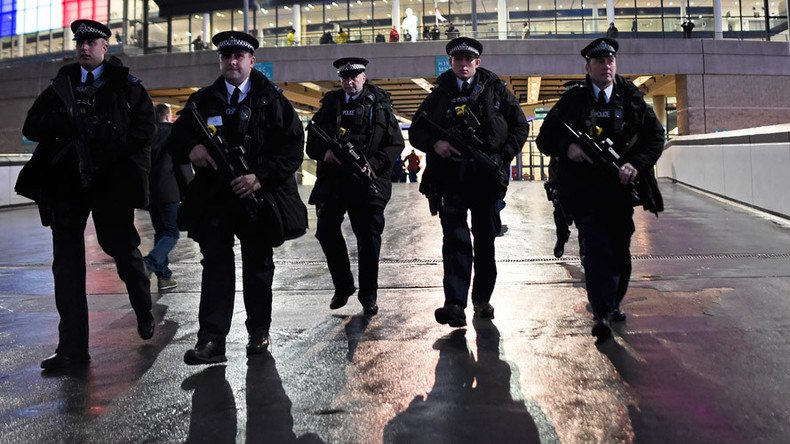 Fears of a major terror attack on UK soil and troops being deployed to fight in Syria in 2016 have soared, according to a study by polling firm Ipsos MORI.
British citizens predict Labour Party leader Jeremy Corbyn will survive 2016, England will crash out of Euro 2016 and US presidential hopeful Donald Trump won't make it into office.
Some 74 percent of the 1,000 Britons surveyed believe there will be a major terrorist incident in the UK within the next 12 months, an increase of 25 percentage points on 2015 figures.
Nearly three in five, or 58 percent, think there will be British boots on the ground in Syria to accompany the UK's current airstrike campaign before the year is out.
Ipsos MORI Head of Political Research Gideon Skinner said: "With the horrific events in Paris fresh in people's minds, expectations of a terrorist attack on British soil have risen sharply, with three in four of us fearing the worst for next year."
The study also looked at UK party politics, finding cause for optimism for Jeremy Corbyn. Some 53 percent of those polled believe the Labour leader will still be at the helm at the end of next year.
In US politics, only 17 percent think Republican presidential hopeful Donald Trump will make it to the White House.
The predictions are not good for international football, however, with only 17 percent believing England will make the finals of Euro 2016.
On the economy, the predictions are gloomier still, as 36 percent believe unemployment will increase and 52 percent think inflation will rise in 2016.
Only 16 percent of those asked think it likely boy band One Direction will reform.
You can share this story on social media: