51% rise in Scottish children going to school hungry, stealing food – survey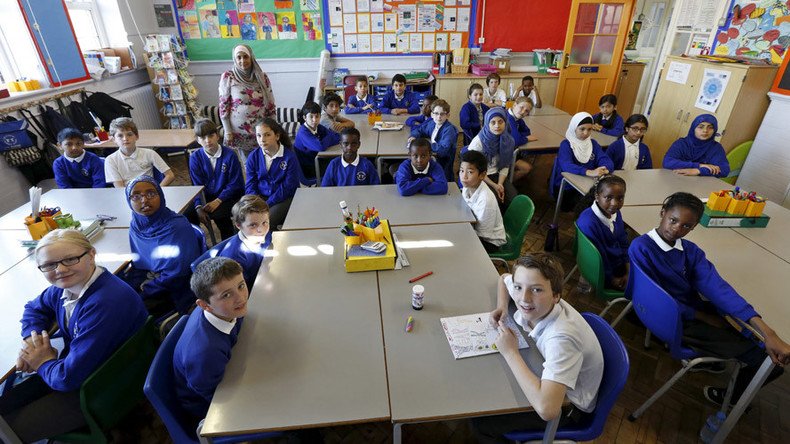 Crippling government austerity measures are forcing schoolchildren in Scotland to go hungry, steal food from their peers and develop mental health issues, teachers have claimed.
An Education Institute of Scotland (EIS) survey, which quizzed more than 300 primary and secondary school teachers about life in Scottish schools in 2015, found there had been a 51 percent rise in the number of children going to school hungry.
One in five respondents identified an increase in the number of times pupils stole food from their peers and asked teachers for sustenance, according to the findings.
number of pupils turning up school hungry and suffering from ill-health is on the rise according to @EISUnion#bbcgms 0615

— Gary Robertson (@BBCGaryR) December 30, 2015
The EIS also reported a 22 percent rise in the number of children older than the P3 age group, which ranges from 6 to 8, taking free school meals.
Attendance at free breakfast clubs increased by 27 percent, with a 7 percent increase in the number of parent referrals to food banks, findings show.

"It's not unusual for students to steal food from the staff room because they haven't been given a packed lunch," one secondary school teacher from Edinburgh, who chose to remain anonymous, told the EIS.

"There's an unbelievable level of poverty which I see every day," the teacher added.
It appears the hunger crisis had also caused pupils to develop mental health issues.
Nearly three quarters of teachers surveyed said they had noticed a 71 percent increase in the number of children displaying signs of anxiety, stress and low mood.
The EIS said it is evident the dearth of food is causing children's mental and physical health to deteriorate.
The union said the survey's findings offer a "stark warning" of the "damaging impact of poverty and the politics of austerity."
"One of the most troubling findings is evidence of increasing food poverty affecting more pupils in our schools. Fifty-one percent of responses reported an increase in the number of pupils coming to school without any food, such as the traditional 'play-piece' that has been a feature in Scottish playgrounds for many years," EIS General Secretary Larry Flanagan told the National.
"The fact that teachers are reporting such very high increases in both mental and physical health issues in pupils is a huge concern, and highlights the true cost of political choices that have driven more families into poverty and widened the gap between the rich and the poor," he added.
The Scottish government described the survey's findings as "shocking" and said no child should go to school hungry.
"This government is taking many positive actions to tackle the impacts of poverty on our children," a spokesperson said.
"Tackling inequalities is at the heart of our Programme for Government. We have scrapped prescription charges, are encouraging employers to pay the Living Wage and are investing £296 million over three years to protect people from UK government's welfare cuts and austerity agenda which are increasing the numbers of children living in poverty."
The findings come one week after the Child Poverty Action Group said more children receiving school meals are going hungry during holiday periods because parents are struggling to feed them.
You can share this story on social media: