'Intolerable tooth pain leaving Calais refugees hungry' – dentists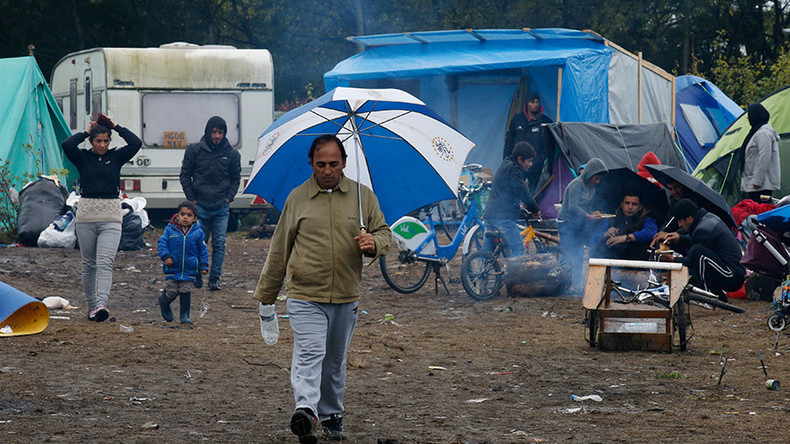 Unbearable pain related to dental problems is stopping several refugees living in 'the jungle' camp in Calais from eating adequately, a team of British dentists has warned.
The group of medics from Hampshire-based charity Dentaid said people have been arriving at camp each day with rotting teeth, painful gums and infections, causing them to avoid food.
Mohammed Khaliff, 16, from Syria, who now lives in the camp, told the dentists he can't eat food without first taking strong pain-relieving medication.
The teenager started having problems with his teeth after a police officer hit his mouth with a steel bar when he was a young boy.
Since he moved to Calais his teeth have started to deteriorate, made worse by the scarcity of running water taps for tooth brushing, he said.
The charity said dental problems are one of the most "under-reported" problems among the refugees who have fled war-torn countries and poverty.
"There is a huge need there. It is a problem that is under-reported and we find we struggle to get attention," says Jacqueline James, who works with the charity.
"Dental issues tend to come lower down on the list of people's needs, but it is something that does affect people in a big way.
"In this country we take it for granted that when we have a dental problem we go to see our dentist, but some of these people haven't had any dental care for months."
Pharmacist Kiran Ismail, who led the first emergency dentistry trip to Calais, told the Morning Star: "The conditions in the camp are very basic. There are a couple of taps but they are shared by a lot of people so it's hard to get water for tooth brushing.
"There is a medical center but no dentistry and we saw lots of people who were frustrated after being in pain for so long.
"We had a caravan which we used as the surgery and a marquee was the waiting area. It was an intense experience, but everyone was incredibly thankful."
On two occasions this year, Dentaid has treated 150 refugees, including patients who needed extractions and fillings, according to Yahoo News.
Speaking to BBC News in November, Jonathan Gollings from Dentaid described conditions in the camp as "horrific."
"The conditions out there are really horrific. It's cold, it's wet and very miserable," he said.
As well as dental issues, many people in the camps had chest infections and injuries, he added.