British spies briefed Merkel on ISIS threat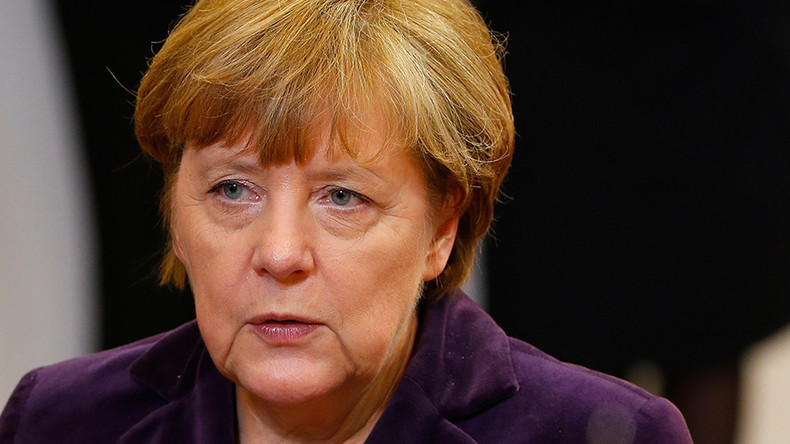 German Chancellor Angela Merkel has been briefed by MI6 spies on the threat posed by Islamic State (IS, formerly ISIS/ISIL). In exchange, Germany provided analysis on the conflict in Ukraine and Crimea.
According to the Times, Merkel and British Prime Minister David Cameron shared the information during a briefing at the PM's country residence Chequers, when Merkel was visiting the country.
The exchange is rare because Germany is not party to the "five eyes" intelligence sharing group - the UK, US, Australia, New Zealand and Canada.
Downing Street did not comment on the paper's claims, which included details of who attended the meeting. Andrew Parker of MI5, Alex Younger of MI6, and Robert Hannigan of GCHQ, were all reportedly in attendance.
The briefing took place before Islamic State's attack on Paris, which left 130 dead and more than 300 injured.
The last time the German Chancellor received a similar briefing was after the Charlie Hebdo attacks in Paris last January, in which the offices of the satirical magazine were stormed and members of the editorial staff killed.
In the wake of the most recent attacks on Paris, there has been a greater demand for intelligence sharing between states.
Merkel herself has come under fire for offering migrants and refugees safe legal passage into Germany over fears terrorists are abusing the right of free movement to roam around Europe.
Following the Paris attacks, Cameron pledged to double the aviation security budget and recruit 1,900 new intelligence and security officers.
Cameron promised to increase the current military budget by an additional £2 billion ($3 billion), which is to be spent by the Special Air Service (SAS) and other special units over the next five years to expand capabilities.
In his annual address to the Lord Mayor of London's Banquet last month, the prime minister justified bolstering the military budget by citing Britain's commitment to NATO's symbolic target of spending two percent of GDP on defense.
The extra cash will be spent on new weapons and vehicles, which could include helicopters as well as protective equipment.
There will be "more money every year" for drones, fighter aircraft, and cyber-defenses, he said. In fact, the UK's drone fleet will double in size.
British MPs voted in favor of extending airstrikes against IS from Iraq into Syria at the beginning of December.
You can share this story on social media: