Military pays out £27mn compensation to Iraqi, Afghan war victims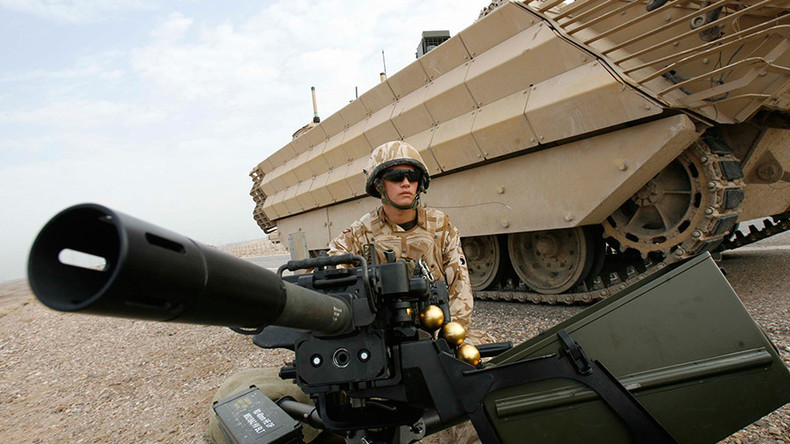 British military officials have paid out £27 million in damages to life, limb and property caused by their actions in Iraq and Afghanistan, figures released under Freedom of Information (FoI) show.
Documents seen by the Times show Iraqis have received £21.7 million and Afghans £5.3 million for the loss of relatives, wounds and damage to property.
Iraqis filed 1,145 claims resulting in 323 settlements, while Afghans filed 4,727 claims. The figures areexpected to rise, as 99 cases are yet to be heard.
Cases include that of an Afghan woman who miscarried after a wall fell on her when it was hit by a helicopter's downdraft.
Other cases involve compensation for crops damaged by British tanks, five doors in a single house kicked in by a British soldier and a man who had teeth knocked out when a British military vehicle struck him.
The Ministry of Defence (MoD) has been left fighting a rearguard action in the Courts of Appeal to head off further compensation payments.
More than 600 cases have been effectively ruled out after the MoD won a decision on complaints made prior to 2013.
In a statement, an MoD spokesman said: "The government wants to spend our growing defense budget on our Armed Forces rather than paying lawyers who are pushing unfounded or unjustified claims.
"Investigations into the claims are continuing and, where cases are considered to be unjustified, the MoD will be contesting these."
The spokesman said the military is "considering further measures to tackle persistent legal claims."