'Marxist pestilence' Corbyn accused of insulting Falkland islanders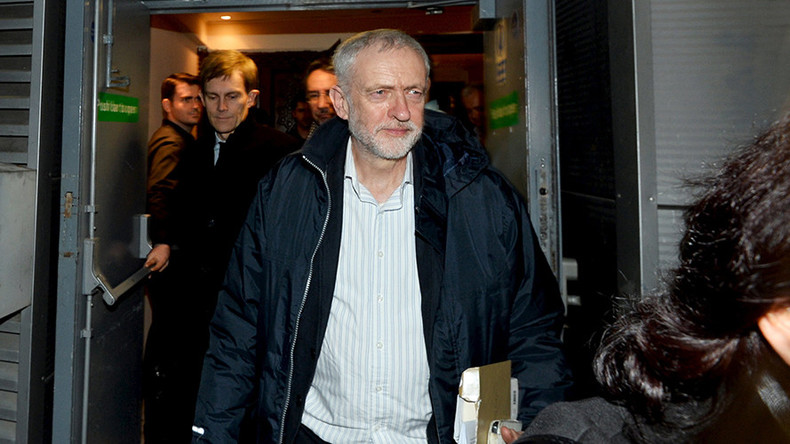 Labour Party leader Jeremy Corbyn's alleged claim that the 1982 Falklands War was used by then-prime minister Margaret Thatcher to wage a "xenophobic" election campaign is "highly offensive" to islanders, a Tory MP has said.
On Tuesday, Tory MP David Morris said Corbyn should apologize for comments he reportedly made in a long interview with left-wing magazine Red Pepper.
"Argentina's invasion of the Falklands was an unjustifiable act of aggression and Britain should be proud of the action we took to resist it. The islanders are British, and have voted again and again to remain so," Morris told the Express newspaper.
"Trying to reduce the Falklands War to some kind of xenophobic election stunt is not only petty, it is highly offensive to the islanders, whose freedom was threatened and to those who risked and lost their lives in the conflict," the MP for Morecambe and Lunesdale said.
On closer inspection of the original article, and despite much Twitter uproar among Corbyn opponents, the Labour leader does not appear to have said anything of the sort.
Corbyn was responding to a question about whether or not he had said Labour lost the 1983 general election because of poor party bureaucracy.
He told the interviewer he could not remember making such a comment but that at the time of the election "the Tories were running essentially a fairly xenophobic election surrounding the Falklands war which we never challenged."
In 1982, Argentina and Britain violently contested the islands – also known as Las Malvinas – in a short, vicious war in which 659 Argentinians, 255 Britons and 3 islanders died.
On Tuesday, Corbyn was also attacked by Margaret Thatcher's former head of communications Bernard Ingham, who likened the veteran socialist to a "pestilence," describing him as a "Marxist" who wanted to keep the working man under his thumb.
"The truth is that Corbyn and Co are Marxist. While they pretend to represent the working man's best interests, they want to keep him under their thumb," Ingham told the Independent.
"Nothing is too good for the workers who are in charge. The rest can do as they are told whether by the ruling elite or by unions such as Len McCluskey's Unite."
He blasted Corbyn's opposition to austerity measures and urged the Labour Party's Blairite right-wing to "purge" him.
"In all honesty and with Christian charity, I urge Labour's moderate majority, however daunting the task, to resolve for 2016 to purge itself of this pestilence," he said.