Cameron 'urged to act' after US bans British Muslim family from Disneyland trip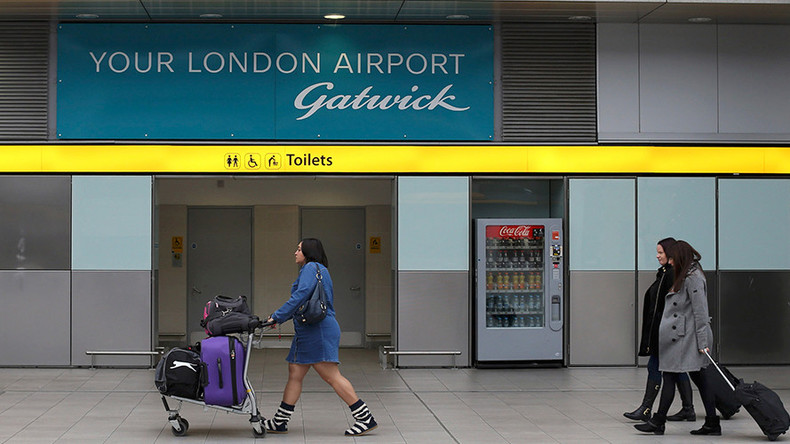 Prime Minister David Cameron has been urged to challenge the United States after a British family of 11 was stopped from visiting Disneyland in Los Angeles, it has emerged.
Mohammed Tariq Mahmood, from Walthamstow, London, was preparing to board a flight with his brother and nine of their children on December 15, but officials from US Homeland Security stopped them as they queued in the departure lounge at Gatwick Airport.
The family, who spent thousands of pounds on the trip, were then told their authorization to travel had been canceled.
'Embarrassed'
Mahmood said no reason was given as to why they could not board the flight, despite their clearance to travel under the Visa Waiver program, which authorizes travel to the US for up to 90 days without a visa.
It's absolutely disgusting that a British Muslim family were denied their dream holiday to Disneyland. This world is disgusting.

— Mark (@MARKSMlTH) December 23, 2015
"It's because of the attacks on America – they think every Muslim poses a threat," the father commented on the incident to the Guardian.
"I have never been more embarrassed in my life," he added.
'Trumped'
After receiving no response from US authorities, Walthamstow MP Stella Creasy wrote to Cameron asking why the family had been stopped.
"If the embassy won't answer to the family's MP, it should answer to their prime minister and he to us about what he is doing to ensure that no British citizen is being discriminated against for their faith on our shores," she wrote in the Guardian.
Creasy said she is concerned about the growing number of British Muslims being stopped from entering the US with no apparent reason.
Earlier this month, Republican presidential hopeful Donald Trump called for a halt to Muslims entering the US until authorities could "figure out" Muslim attitudes to America.
Creasy fears many UK Muslims are being "trumped."
"Online and offline discussions reverberate with the growing fear that UK Muslims are being 'trumped' – that widespread condemnation of Donald Trump's call for no Muslim to be allowed into America contrasts with what is going on in practice," she said.
There has been no further clarity given from either the UK or US security services on the threat the family were perceived to pose, she added.
"The Prime Minister would consider the issues raised and respond in due course," a Downing Street spokesman told Sky News.
"It would be the airline that would stop passengers travelling rather than the border force," the Home Office added.
You can share this story on social media: