Druids and pagans gather at Stonehenge for solstice (PHOTOS, VIDEO)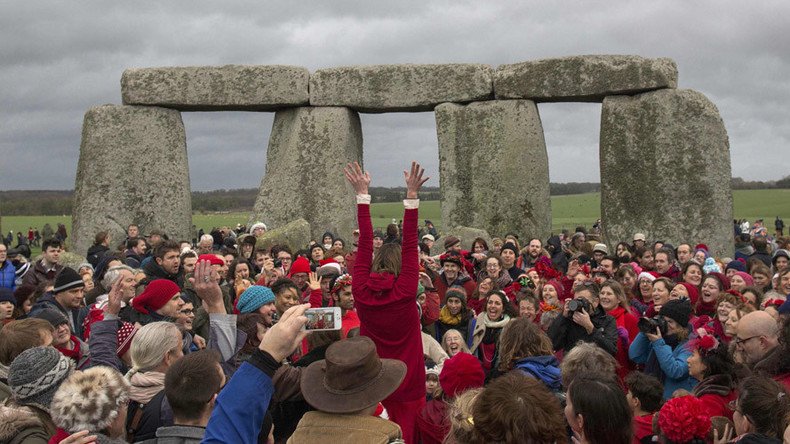 Druids and pagans mixed with the common folk at Stonehenge on December 22, as people gathered to celebrate the winter solstice at the prehistoric monument.
The event did not disappoint with the usual array of colorfully dressed druids and revelers in medieval costumes. Last year 1,500 people gathered at the site with similar numbers expected this year.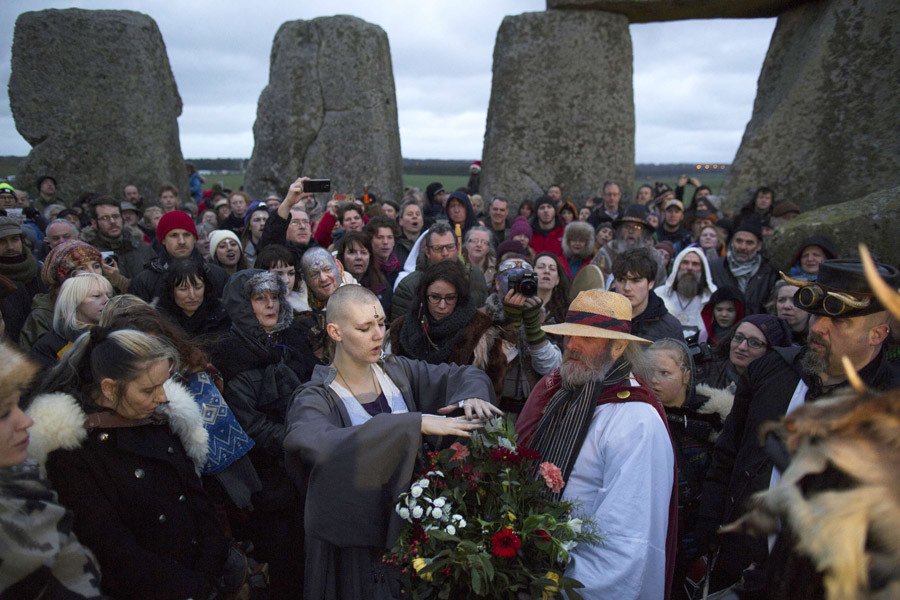 The winter solstice occurs when the North Pole is tilted further from the sun resulting in the shortest day of the year with the least hours of sunlight. This year the solstice occurred at 04:49 GMT, with the sun rising at 08:04.
In the UK the shortest day lasts 7 hours 49 minutes and 41 seconds, almost nine hours shorter than the longest day of the year.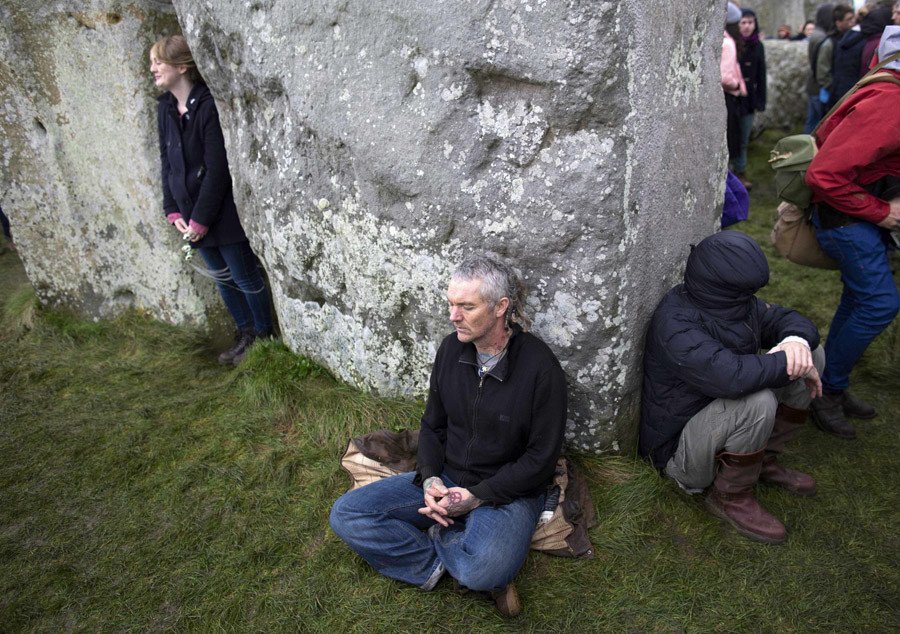 The monument in Wiltshire has long been thought of as a place of magic used by the ancient druids, with mystery surrounding how it was built and its exact use. It is believed to have been built between 2000 and 3000 BC.
The midwinter sun sets at an exact point between two upright stones at the monument, leading many to believe it was purposely built as a calendar, with a similar event taking place for the summer solstice. Unfortunately cloudy weather looks set to spoil any clear view of the moment the sun hits the monument.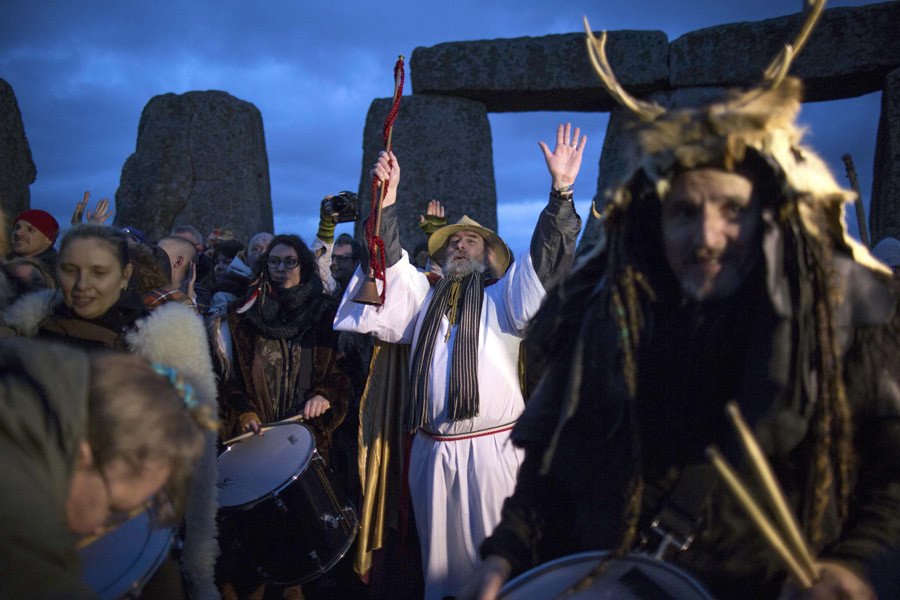 The date changed in recent years from December 21 to 22 due to the modern calendar not corresponding exactly with the solar year of 365.2422 days. In 2009 the solar year calculation was not considered, leading to a crowd gathered in traditional druid clothing arriving 24 hours early.
Even larger crowds are expected for the summer solstice on June 21 thanks to warmer weather.
You can share this story on social media: