UK 'not rushing' to strike ISIS in Syria – foreign secretary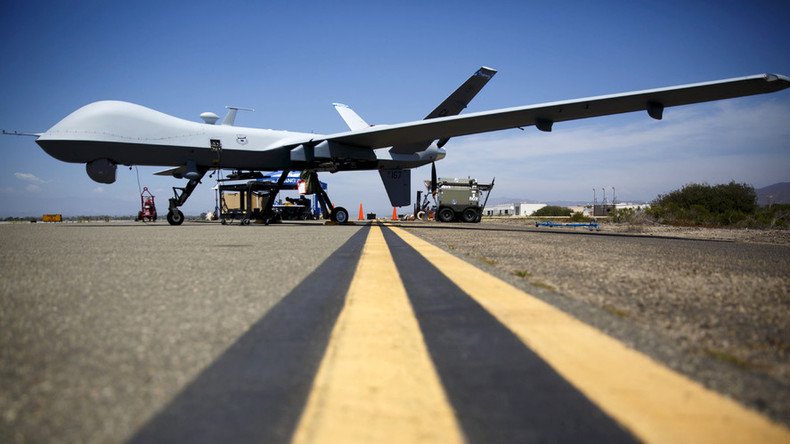 Britain is not in a rush to strike Syria, says Foreign Secretary Philip Hammond, as it is revealed the Royal Air Force (RAF) has not struck an Islamic State (IS, formerly ISIS/ISIL) target in the country for 11 days.
The admission jars with the urgent tone of debate before the vote held a fortnight ago on extending airstrikes from Iraq into Syria
In his first update to the House of Commons since the vote, Hammond told MPs on Wednesday the UK is not "rushing to strike" IS.
Hammond also took the opportunity to claim that no civilian deaths were known to have resulted from UK military action in the region.
"[It] continues to be the case that we have had no reports of civilian casualties as a result of UK airstrikes in either Iraq or Syria."
'Kill policy'
In a separate session, Defence Secretary Michael Fallon was challenged on UK drone operations against targets in Iraq and Syria.
Fallon was asked by Labour MP Harriet Harman, who chairs the parliamentary committee on human rights, how closely the UK's drone targeting policy resembled the so-called 'kill list' assassination doctrine of the United States.
"Can you just say as a matter of fact, comparing the two, where you think the differences are, or if they're the same?" Harman asked.
"I don't want to draw comparisons between our policy and their policy," Fallon replied.
Fallon's apparent evasiveness has drawn the ire of human rights charity Reprieve, which campaigns on issues including the death penalty and rendition.
Reprieve legal director Kat Craig said in a statement that Fallon's appearance "raised more questions about the UK's new 'Kill Policy' than it answered."
"It is hardly surprising Mr Fallon was so reluctant to answer this question, when the UK policy is in effect a carbon copy of the US drone program," she said. "Both are highly secretive, legally dubious, and subject to almost zero accountability either by politicians or the courts."
Craig pointed out that even senior US military figures had damned aspects of the US drone program as a counter-productive failure, among them former top US general Stanley Petraeus.
"At the very least, Mr Fallon should come clean with the public that this is the way the UK government is headed, so we can have a real debate," she added.
You can share this story on social media: