Under fire: NGOs challenge UK arms sales to Saudi over Yemen slaughter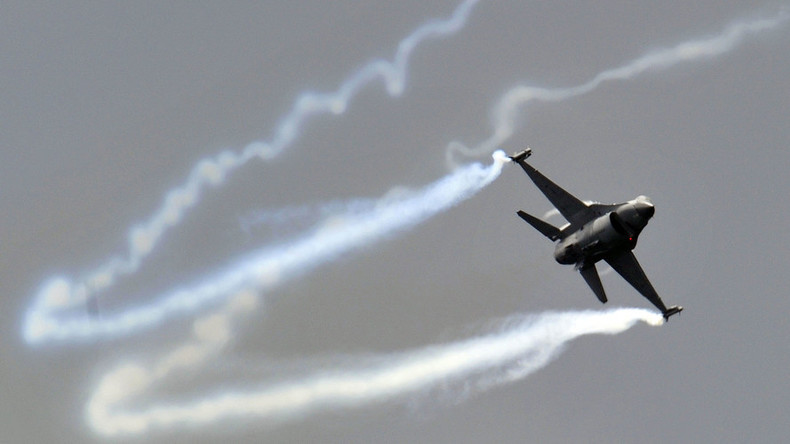 British human rights and anti-arms trade groups are challenging UK military equipment sales to Saudi Arabia and the use of such weaponry in the vicious civil war in Yemen.
Campaign Against the Arms Trade (CAAT) has pledged to pursue legal action against the government in response to arms sales, while lawyers for Amnesty International have submitted damning comment on the practice.
Amnesty claims that between January and June 2015 nearly £2 billion in arms export licenses were granted to Saudi Arabia, a close UK ally. Amnesty say the vast majority of the licenses are for combat aircraft and aerial bombs.
It is estimated that since March 2015 nearly six thousand people have died, thousands have been wounded and around 2.5 million displaced.
Andrew Smith of CAAT told the Huffington Post on Monday the bombardment of Yemen by Saudi, which is fighting Shia rebel Houthis, has been "supported by the US and the UK, with both governments giving political and military support to the Saudi regime.
"The bombing is being done with war planes from both countries; with US made F-15s and UK produced Typhoons being used throughout," he added.
Rosa Curling, a lawyer for the legal firm Leigh Day representing CAAT, told the BBC: "The UK has a very clear legal regime, and that regime says that the UK won't provide licenses for arms exports if there is a clear risk there may be violations of international humanitarian law."
The facts on the ground, she argued, were very clear.
"The current position of the UK government is unlawful," she said.
"They're failing to comply with their own obligations to make sure that they don't export arms when there is a clear risk that those arms may be involved in violations of IHL (International Humanitarian Law)."
Amnesty have also engaged legal experts to examine UK arms sales to the Gulf state. UK Director Kate Allen said in a statement: "The UK has fueled this appalling conflict through reckless arms sales which break its own laws and the global Arms Trade Treaty it once championed."
Lawyers, including the esteemed Phillipe Sands QC, have offered withering legal opinion after examining the trade against current legislation.
They argue that since at least May 2015 the UK government has had "actual knowledge ... of the use by Saudi Arabia of weapons, including UK-supplied weapons, in attacks directed against civilians and civilians objects, in violation of international law."
Paul Murphy, director of the NGO Saferworld, which collaborated with Amnesty on the issue, said it is time "the UK acted as a peace broker, rather than an arms broker."
"The UK government must halt these arms sales immediately," he said.
In November, a government spokesman said in a statement: "Her Majesty's government takes its arms export responsibilities very seriously and operates one of the most robust arms export control regimes in the world.
"We rigorously examine every application on a case-by-case basis against the consolidated EU and national arms export licensing criteria. Risks around human rights abuses are a key part of our assessment."