Murdoch, News Corp execs met top ministers 10 times in a year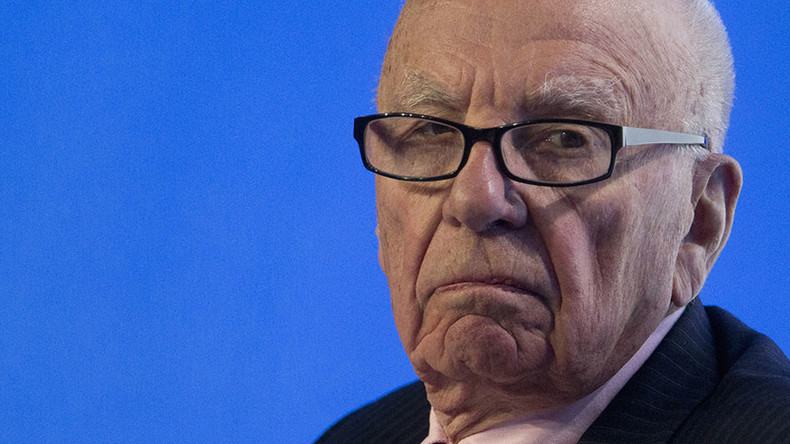 Executives from Rupert Murdoch's News Corporation met with government ministers 10 times in the year leading up to March 2015, with the media mogul personally attending eight of those meetings.
The execs held three meetings with Chancellor George Osborne, three with then-Culture Secretary Sajid Javid and two with then-Education Secretary Michael Gove, according to an analysis of ministerial meetings published by the Media Reform Coalition on Tuesday.
Prime Minister David Cameron has meanwhile met with News Corps employees six times in that same year.
"Far more than any other media group, News Corporation executives met with government ministers," the coalition wrote in a blog.
The revelations come a month after Culture Secretary John Whittingdale refused to disclose information about any meetings he has had with Sky or News Corp executives since May 2015 when asked by Labour MP Paul Farrelly.
The figures show that News Corp continues to have "special access" to government officials four years after the phone hacking scandal, the group wrote.
"Simply publishing 'lists' of meetings with media executives is unlikely to restore any degree of public faith after the rampant institutional corruption between media and public officials exposed during the Leveson hearings.
"What's more, the data is published in an extremely haphazard and uncoordinated way with no consistent format, central database, or stipulated timescale."
Last week, the Crown Prosecution Service announced it would not pursue charges against News UK for phone hacking, saying there is insufficient evidence. The announcement came on the heels of the US Department of Justice decision in February to drop its investigation into News Corp.
2015 has provided some respite for newspaper groups, which had come under scrutiny in the wake of the phone hacking scandal and subsequent Leveson Inquiry into press standards.
Earlier this autumn, the news organizations were duly relieved to hear Whittingdale announce some of the key measures outlined in the Leveson Inquiry had been shelved. The recommendations would have required news organizations to pay both their own legal costs as well as those of complainants in court proceedings regardless of who won the case.
A News Corp spokesperson told the Guardian: "As the owner of HarperCollins, Dow Jones, the Wall Street Journal and its WSJ City app, the ad tech company Unruly, printing plants and a number of UK publications, News Corp is a large employer in the UK, making a significant contribution to the economy and people's lives."
You can share this story on social media: