Funding gap forces Northern Refugee Centre to close amid migrant crisis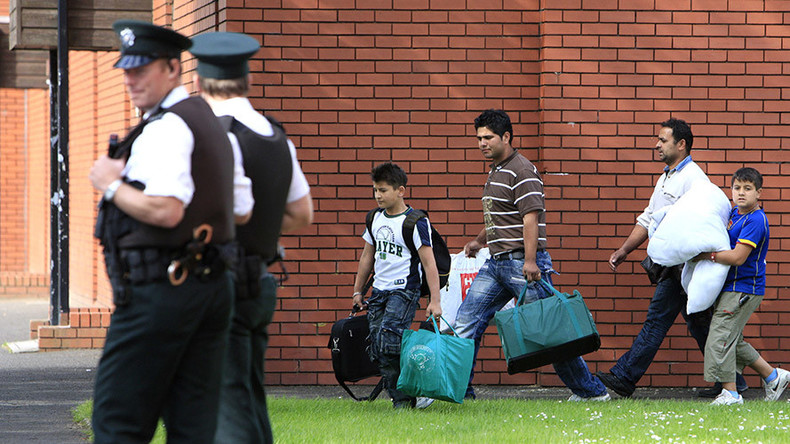 Sheffield's Northern Refugee Centre (NRC) is closing its doors in January after 34 years of providing support, advice and advocacy to displaced persons. The news comes amid Europe's worst refugee crisis since WWII.
The NRC has been unsuccessfully trying to fill a £150,000 (US$225,00) funding gap since the summer. In a statement posted on its website, the charity said many of the services will be outsourced to other organizations around Yorkshire and the Humber, and that 18 of the NRC's 27 staff will transfer to other agencies.
"We've got the funding transferred, we've found agencies to do that, and people will continue to have a service," said chief executive Jim Steinke.
Established in 1983, the NRC has relied on money from local councils, a private trust fund, lottery funding and other grant income.
"This is following a prolonged attempt to sort future sustainability for the organization, with negotiations with funders, local authorities and a public appeal," the NRC wrote on its website.
Several Syrian families are expected to arrive later this week in Sheffield, which was named Britain's first City of Sanctuary in 2007.
Twenty-one councils throughout northern England, including Yorkshire and the Humber region are to accept around 1,500 Syrian refugees over the next five years, with the majority coming in the next three, as part of the government's resettlement program.
Councillor Sioned-Mair Richards, acting Sheffield Council cabinet member, said: "The NRC has been a valued partner working, both in the city and regionally, on asylum and refugee issues.
"We are sad to see the organization go. We are working closely with their staff and Migration Yorkshire to identify how the services they provided can be delivered by others."
The NRC closure comes as Europe grapples with a devastating refugee crisis. Britain has pledged to take in 20,000 new refugees in the next five years, a figure criticized as too low by critics, especially seen in light of the contribution of other European countries. This year alone, Germany, has taken in over one million refugees.
Now the northern refugee centre is going into liquidation, good luck to asylum seekers and refugees, no idea who's going to help them now

— Anna Wood (@annawood95) December 2, 2015