Mission creep? UK troops may deploy with Muslim ground army against ISIS – reports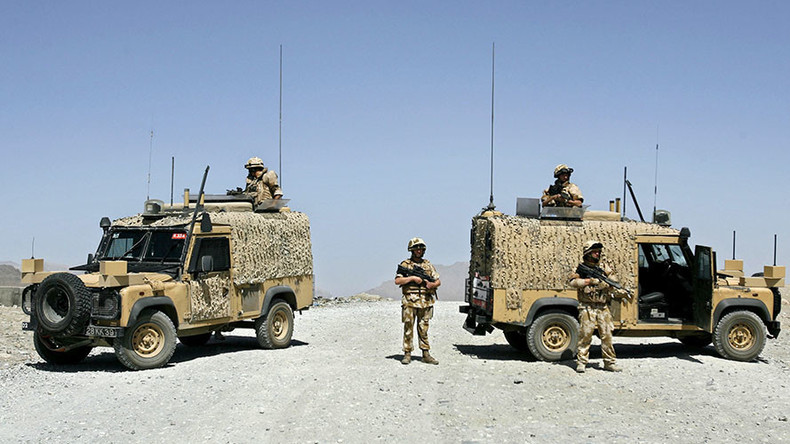 British troops may deploy alongside a new multi-nation Muslim coalition, combining troops from 34 Sunni nations and spearheaded by Saudi Arabia, to fight Islamic State (IS, formerly ISIS/ISIL), according to reports.
The UK has suggested it supports the formation of such a force in principle and perhaps in practice.
"We welcome countries in the international community doing more to work together to look at fighting terrorism," a spokesman for Prime Minister David Cameron told news organization IBT on Tuesday.
"I think we are still waiting to understand a bit more of the details of it and how it's going to work," the spokesman added.
If UK troops are involved it is likely they will provide command and control, air support and intelligence functions.
The UK government does not comment on Special Forces operations as a matter of policy, but it has been reported that SAS troops are already on the ground in Syria and Iraq carrying out reconnaissance activities.
Some have welcomed the proposal for a coalition as a sign the Gulf states are taking responsibility for their own security.
Afzal Ashraf, a former RAF officer and a fellow at the Royal United Services Institute (RUSI), told the Telegraph on Tuesday: "It's a departure from the Saudi and Gulf players' mindset which has tended to look to the West for security.
"It's good that they are now beginning to address regional security concerns themselves."
On Tuesday it emerged Ministry of Defence (MoD) officials are unable to confirm how many people have died as a result of UK airstrikes in Iraq and Syria, claiming it is not data they "hold readily."
Confronted with a request for casualty figures, an MoD spokesperson initially asked the Scottish Common Space website "what do you mean by people?"
The spokesperson then explained that a lack of combat troops on the ground meant casualty figures were hard to verify.
You can share this story on social media: