London jihadist sentenced to 4yrs jail for possessing terror training videos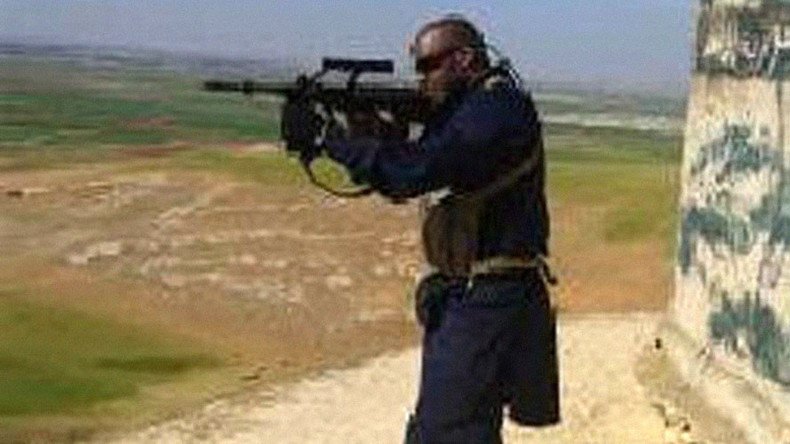 A British jihadist who claimed to be a spy working for MI5 has been jailed for four-and-a-half years after being caught in possession of terror training videos.
Mustafa Abdullah, 34, was stopped at Gatwick Airport last year on his way back from Syria.
After examining his computer, police discovered video and audio files on guerrilla warfare, combat equipment and instructions on how to use guns.
The Muslim convert from Stockwell, south-west London, denied 14 counts of possessing terrorist documents or records and one count of possessing a gun for terrorism purposes.
He told jurors that MI5 paid him £10,000 (US$15,00) for helping them and said he travelled to Syria to carry out humanitarian work.
After deliberating for more than 12 hours, the jury found Abdullah guilty of 13 offences involving the possession of documents likely to be useful to a person preparing an act of terrorism. He was cleared of the remaining charges.
During the trial jurors were shown a photo recovered from Abdullah's phone and taken last April in which he has an automatic rifle on his shoulder.
In sentencing, Judge Gerald Gordon said he had no doubt the defendant would have returned to Syria had he not been arrested.
Gordon said the material found on Abdullah's devices "formed part of a collection, a veritable reference library, of material expressing twin interests – interest in guns, gun training, violence, fighting and death, and on the other hand extremist radical Islam.
"The picture is a depressing one," he added.
Abdullah converted to Islam while in youth prison and had been convicted of a similar terror offence before.
Prosecutor William Emlyn Jones said the defended had left one of his several wives, Souriya, in November 2013, intent on martyrdom in the north-west region of Syria.
The court heard that after the death of some of his "close brothers" Abdullah had made up his mind that "I want paradise, and paradise is not cheap."
Abdullah also told jurors he was approached by an MI5 agent named Graham, who offered him money to work for them.
"Basically, they were saying, 'Can you spy for us?'" he told the court.
"I said Muslims don't spy, however, I will assist you. I don't hang around with people like that but if I do, I will let you know."
Abdullah said he was paid £10,000, adding: "I didn't need the money but they wanted to give it, so I took it."
You can share this story on social media: