Fascism lessons: National Front targets Scottish school students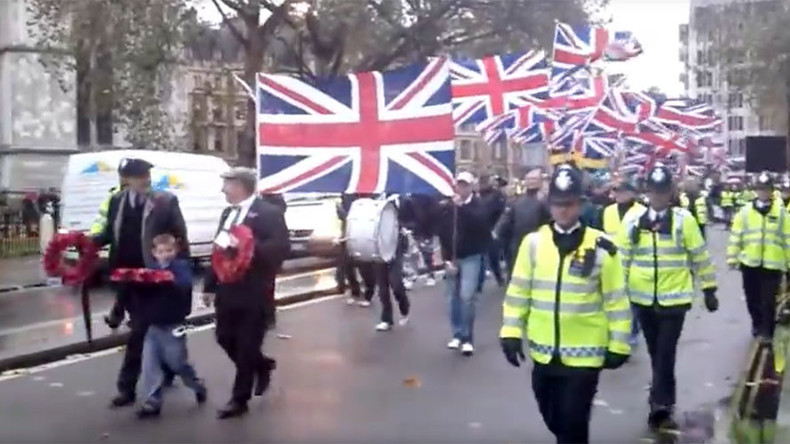 Organizers at British far-right group the National Front (NF) are launching a new recruitment drive outside schools around Scotland in a bid to draw children into their youth movement.
The group will hand out copies of 'Bulldog' – its magazine aimed at teenagers – to over 14s leaving school during term time.
In a Facebook post, the NF said it would recruit the young people of Scotland and "take back our land."
"We have sent copies of the party's re-launched Bulldog magazine to our units across Scotland. We will be distributing free copies of Bulldog to school children aged 14 years and over," it said.
"The first copies will be distributed outside schools in Aberdeen, Dundee and Glasgow in January 2016.
"Let's recruit the youth of our country and take back our land."
The NF is described as "one of the most notorious and longest running racist organizations in the world" by anti-racism charity Hope not Hate.
The group, which includes neo-Nazis among its members, said anyone under the age of 25 can sign up for £10 (US$15) a year.
The NF's youth division will embrace "the beliefs of white nationalism" and calls on people to "stop the genocide of the white race."
Potential recruits are warned they will be labeled racist by those who are trying to bring down white people.
"Those who say you are racists do so because they are actively working for the downfall of our folk and future generations of white children."
The Scottish government described the NF's tactic of approaching young people as "disturbing."
"The National Front holds no place in Scottish politics. Spreading this type of hatred outside schools and to our young people is disturbing to say the least."
Scottish Green Party co-convener Maggie Chapman said by targeting young people the organization would waste education resources that should be focused on teaching.
"The idea that this far-right racist organization that wants to deport people who have made Scotland their home and criminalize gay people plans to target schoolchildren is repugnant. Hanging around school gates with hate-filled propaganda shows the level to which this outfit stoops.
"Such inappropriate behavior will not only alarm many children and parents, but will also waste resources that should be focused on teaching children."
The NF made headlines in Wales last month when it held a counter-protest to a Stop the War demonstration against extending British airstrikes from Iraq into Syria.
During the face-off between NF members and anti-war activists, Welsh police formed a human barrier between the two groups before leading the far-right group away.