World leaders' response to refugee crisis condemned as 'foolish & selfish' by WWII veteran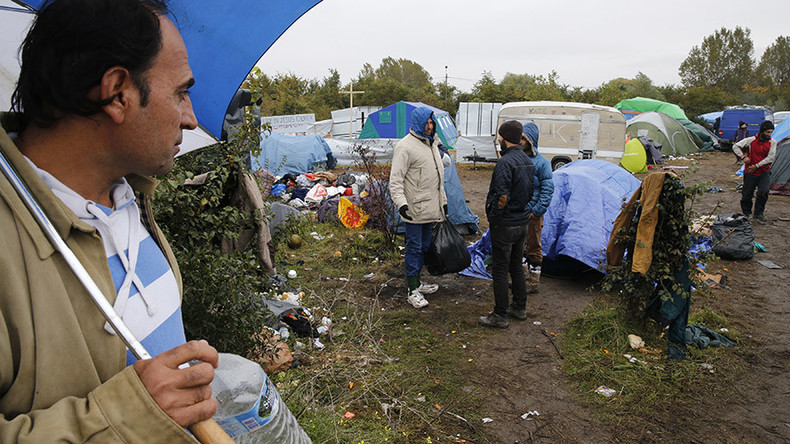 WWII veteran and social justice activist Harry Leslie Smith has condemned the world's inaction in the face of the refugee crisis following a visit to the Calais 'jungle' camp.
Writing for the New Statesman, Smith, who served in the Royal Air Force (RAF) during WWII and witnessed the worst refugee crisis in recent history, warns "the common will to do good, or at least maintain a decent society for all has vanished.
"Our politicians—and we ordinary people—are ignoring our moral, political and human responsibility to be our brothers' keepers."
The sprawling campsite, described by 92-year-old Smith as "squalid," houses some 6,000 people in desperate conditions without proper access to sanitation. The area near the Calais port in northern France is a final stop for refugees fleeing the Middle East and Africa who hope to seek asylum in the UK.
As conflicts continue to plague the Middle East, Europe faces the worst refugee crisis since WWII, with the UN registering almost one million new migrants this year.
On Monday, the Archbishop of Canterbury called on the UK government to "demonstrate our shared humanity" by welcoming more refugees. In September, Prime Minister David Cameron pledged to take in 20,000 migrants over the next five years, a figure many have criticized as not going nearly far enough.
"It's always been controversial at the time. It's always been seen as too difficult," the archbishop said.
"Yet each time we have risen to the challenge and benefited from the gifts those coming to us bring."
Since the terror attacks in Paris, public opinion on refugee resettlement has seen a significant drop in the polls in the UK.
In September, after shocking photos of drowned toddler Aylan Kurdi emerged, just 27 percent of people in Britain believed the country should be accepting "fewer or no refugees." However, a poll conducted shortly after the Paris attacks revealed that the figure had jumped to 49 percent.