Galloway blasts ex-colonel Kemp for calling Shaker Aamer 'Al-Qaeda operative'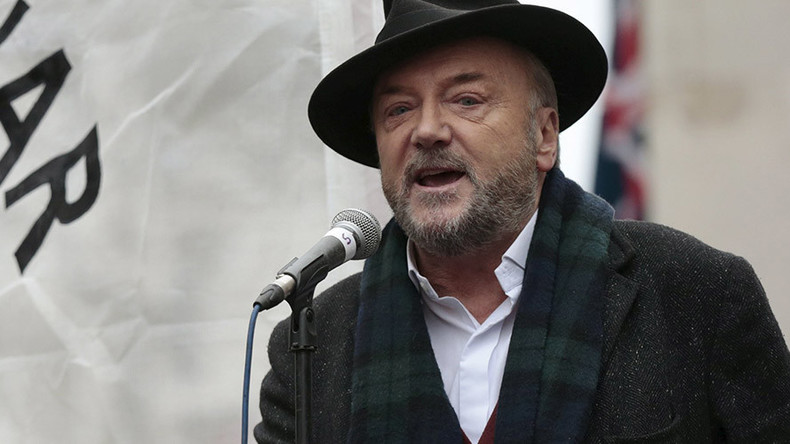 An explosive radio debate saw ex-MP George Galloway savage former British colonel Richard Kemp's claims that ex-Guantanamo inmate Shaker Aamer had been a "military-trained Al-Qaeda operative."
The BBC radio debate on Monday was held to examine claims made by recently released Guantanamo inmate Aamer, a British resident who was captured by bounty hunters in Afghanistan in 2001, that he had been tortured while an MI5 agent named only as "John" looked on.
Galloway was quick to explain he is not "after John, the Englishman in the room."
"I am after the politicians who must have known if John was in the room and must have known that there were many 'Johns' in many rooms."
Kemp, who commanded British forces in Afghanistan during 2001, then attacked Aamer's background.
"I don't believe that we have any reason to assume that what Shaker Aamer is alleging is true," he said.
"This is a classic Al-Qaeda counter-interrogation and propaganda technique and Shaker Aamer is still believed by US authorities to have been a very active military trained Al-Qaeda operative," he added.
Galloway intervened, branding Kemp's claim "just a lie" and pointing out that Kemp was phoning in from Jerusalem.
Kemp has been accused of being an apologist for Israeli Defense Force (IDF) activities in the past, a charge he strongly denies, while claiming that Israel is the "most moral army" in the world.
Galloway called Kemp's accusations "a smear."
"[Aamer] was cleared of all allegations in 2007. That is a libel, it is defamatory. It is a deliberate smear and lie and no wonder it is coming from Jerusalem," Galloway fired back.
Kemp protested, accusing Galloway of using personal arguments instead of addressing the point.
"It is no good George Galloway shouting like that," he said. "It won't change the fact that it is still believed by the US authorities, who have intelligence on this, that Shaker Aamer is an experienced, trained Al-Qaeda terrorist."
BBC presenter Jeremy Vine then challenged Kemp, pointing out that the US had dropped all the charges and there was no evidence against Aamer.
"You've obviously seen some have you?" Vine said.
Kemp maintained the US had not dropped the charges, while Galloway banded Kemp's accusations "outrageous."
Asked if he believed a British agent had been present, Kemp said he did not.
"I don't believe we can assume there was an Englishman in the room," he said.
"Why would this man be telling the truth?" Kemp said of Aamer. "His own lawyer has said he's psychotic and mentally deranged. In fact more than one of his lawyers have said that."
He said Aamer and others had been enemy prisoners who needed to be detained.
Galloway returned to his combative style once more, telling Kemp: "You're obviously too stupid to have been in the intelligence services, because if you were, you wouldn't have described them as prisoners of war."
Galloway said he did not think it appropriate Aamer be put on trial on the radio, especially with the prosecutor sitting in what he termed a "well-known torture center: Jerusalem."
The row later spilled onto social media. Galloway took to Twitter to call the colonel a "plank of wood" while Kemp's supporters rounded on Galloway.
You can share this story on social media: