'Secret' Cambridge University drinking society that 'glorifies rape' under investigation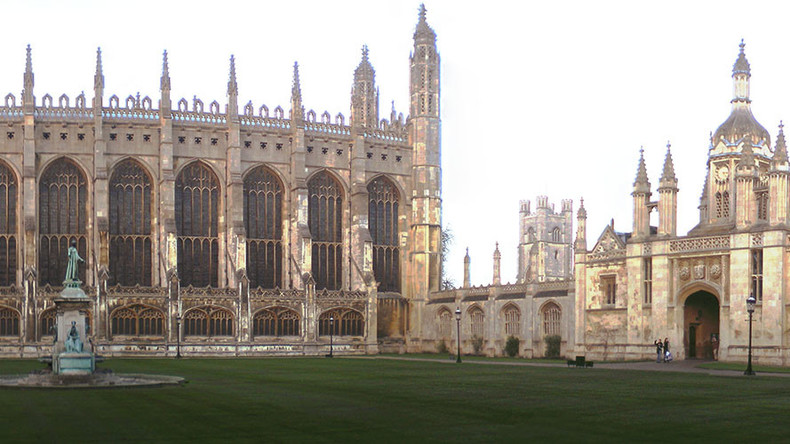 A leading college at Cambridge University is under investigation after it emerged a secret society in its institution has been glorifying rape, making racist jokes and playing 'stand up if you hate the poor' games.
St John's College has been rocked by allegations involving an illegal drinking club which throws "violent" parties and verbally abuses students in its ancient halls.
The elite group allegedly makes non-consensual sex jokes and racist slurs, leaving women and minorities in fear.
Drinking societies are banned at Cambridge, according to student newspaper the Tab, but it appears the group of male students have refused to abide by the rules.
Women and activists are outraged by their behavior, calling it "barbaric."
Rowan Douglas, a student who founded Cambridge for Consent, said: "This behavior is typical of an attitude so prevalent at Cambridge.
"It's an attitude which reveals an astounding disregard and disrespect for women," he told the Telegraph.
"Such disrespect is a cornerstone of patriarchal lad culture and the hyper-masculinity encouraged by events such as these is damaging not only to women and non-binary individuals, but to men as well."
Investigators interviewed students who complained about the group and found members of the society made "women and other minorities feel unsafe."
One woman revealed the group would chant "stand up if your favorite type of girl is asleep" and "stand up if you've ever racially abused someone because they wouldn't get with you."
Other comments allegedly included "stand up if you hate the poor."
A spokesperson for the college said: "The vast majority of our students are extremely hard-working young people who behave and drink responsibly.
"Unfortunately, we are currently investigating claims that a very small number of them have become involved with drinking societies.
"These societies are banned under College rules because of the culture and behavior that they promote and, if the claims turn out to be true, disciplinary action will follow."
You can share this story on social media: