Prince Charles: ISIS is a 'death cult seducing lost young people'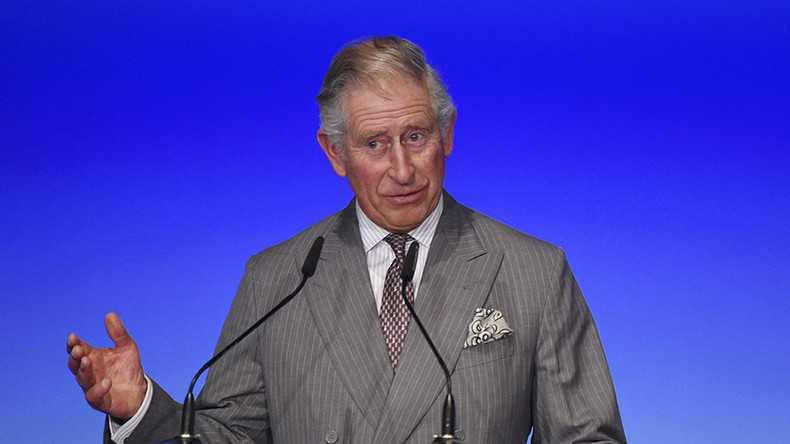 Prince Charles has said Islamic State (IS, formerly ISIS/ISIL) is a "cult of death and destruction" that preys upon "lost, young people."
Speaking to the newest batch of officers graduating from the Royal Military Academy at Sandhurst, the heir to the throne did not mention ISIS by name, but his comments have been widely interpreted as referring to the terror group which controls swathes of Iraq and Syria.
He told the newly commissioned cadets they would face trials "as great as any faced by our forebears." Those who are determined to "maim and kill" should be tackled with "courageous humility," he added.
"You are receiving your commissions as officers at a moment when the profession of arms is moving into uncharted waters. Pillars of the international order are under challenge as never before in my lifetime," he told the 130 cadets and their friends and families.
"At the same time, a cult of death and destruction is defiling ancient lands and seducing a frightening number of lost young people.
"In the face of such challenges, Britain's traditional qualities – fair play, civility, a sense of humor in adversity – remains as precious as they've always been."
"The harder it becomes to stop people determined to maim and kill, the more urgent becomes our need to understand and defuse their perverse determination. To do so demands not just technology but human skill," he added.
Sandhurst is the home of officer training for the British Army and has previously seen royalty and numerous politicians pass through its ranks, including Second World War Prime Minister Winston Churchill.
"I believe that there are men and women on parade today who will confront trials as great as any faced by our forebears who carried us through two world wars," the Prince said.
"I have every confidence that you will rise to the challenges that you will encounter, not only with the humbling courage they displayed, but with the courageous humility that success in our globalized world demands."
Last week, British MPs voted in favor of extending airstrikes against IS from Iraq into Syria.
France, the US and Russia are also launching strikes against the terror group.
Some military experts believe that airstrikes will pave the way for a ground operation against IS, but it is not known whether it would involve British troops.