Dogs of War: British mercenary reported killed in Yemen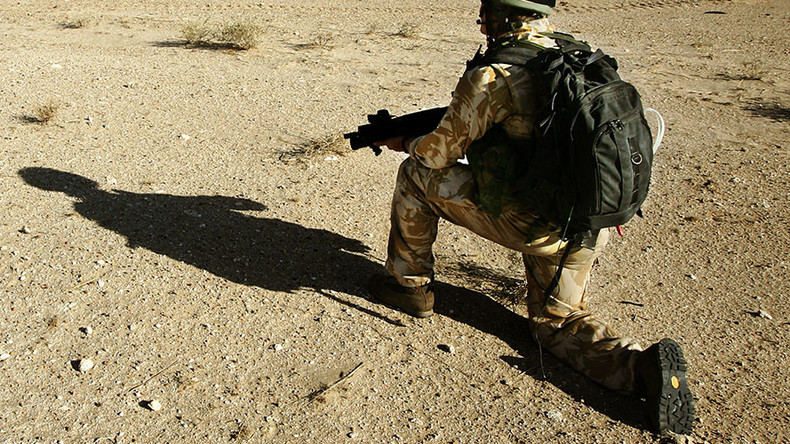 Provisionally named as Colonel Arthur Kingston by local media, a British national reportedly died alongside an Australian and a group of Colombian mercenaries known to have been operating against the Shia Houthi militias.
The individual, who is thought have previously served with the British Army, was killed in heavy fighting with Shia rebels in the town of Taiz in the south-west of the country.
An Australian named Phillip Streetman and ten Colombian mercenaries are also said to have died.
The Daily Mail reported that due to a lack of British consular presence in the area the Foreign Office has been unable to confirm the death of a British citizen.
Al-Madser news, a regional Arabic channel, has reported that a total of fifteen soldiers of fortune may have been killed, including a Mexican and a Frenchman.
Venezuela's Telesur networks says up to 1,500 Latin American freebooters employed by the notorious Blackwater private military firm, now known as Academi, are fighting in the pay of Saudi Arabia against the Shia rebels known at Houthis.
Reports of Colombians operating in the area date as far back as late November when the New York Times (NYT) reported the Sunni Gulf States, some of which are locked into a proxy war with Shia Iran, are using South American's to fight the vicious civil war in Yemen.
The NYT reported the United Arab Emirates has deployed 450 troops – including Panamanian, Chilean and Salvadoran hired guns – to fight a remote counter-insurgency.
"Mercenaries are an attractive option for rich countries who wish to wage war yet whose citizens may not want to fight," Sean McFate, a senior fellow at the Atlantic Council and expert on private military personnel, told the NYT at the time.
Britain has a long history of mercenary activity, often led by maverick former officers.
One of the most high-profile is former Scots Guard and SAS officer Simon Mann who in 2004 was jailed for life in Equatorial Guinea for his involvement in the so-called Wonga Coup. He was released in 2009.
Still a believer in the usefulness of private military forces, he told the Telegraph in June that in order to defeat Islamic State (IS, formerly ISIS/ISIL) mercenaries could prove useful.
"I would form a kind of Arab Legion, just like the British did in the old days," Mann said. "With the right training, probably a minimum of two months, you can turn pretty much anyone into good troops, as long as you have good officers and good NCOs," he said.
You can share this story on social media: