Moscow objective to defeat ISIS, US objective to defeat Assad – George Galloway to RT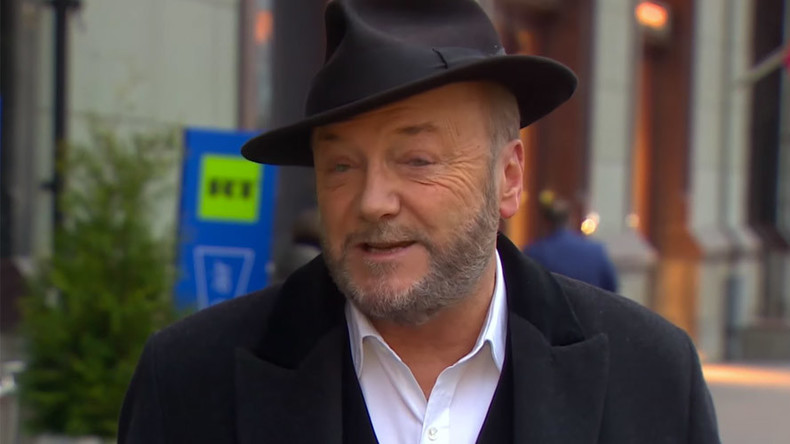 Russia and the West have different objectives in Syria, former UK MP George Galloway told RT at the channel's anniversary celebrations. Moscow has engaged in Syria to defeat terrorism, while the US and its partners are there to change the regime, he said.
"Russia's objective is to defeat the terrorists. The United States and Britain's main objective, I would argue, is to get rid of President Assad," Galloway said.
The former member of parliament believes that the US and its allies are trapped by their own policy, according to which they will consider their "anti-ISIS campaign" in Syria a success only if Assad leaves power in the process.
"I'm afraid the United States seems trapped and its closest allies like Britain are equally trapped in the paradigm of their own making, that the problem of ISIS is somehow equivalent to the problem of who leads Syria, who is the president of Syria. And as long as we're trapped in that paradigm we're never going to find unity," Galloway said.
The creation of a united front against the Islamic State (IS, formerly ISIS/ISIL) that has been proposed by Moscow, France, Germany and others will never be achieved if the US remains close minded.
"You can't have people cooperating on the battlefield when they both have different objectives," the politician once again reiterated.
The former MP went on to stress that it is the so-called Islamic State, Al-Qaeda, and other militant groups who pose the real threat to the West – not the Assad government.
He concluded that "if we could leave that issue aside and discuss how militarily and in every other way, putting sanctions on those who are funding ISIS, those who are arming them, those who are providing propaganda cover for them, then we would defeat this adversary on the battlefield in Syria and in Iraq and discuss how we could do so elsewhere in the world."