'Secularism pushes young Muslims to join ISIS,' Christian Tory minister claims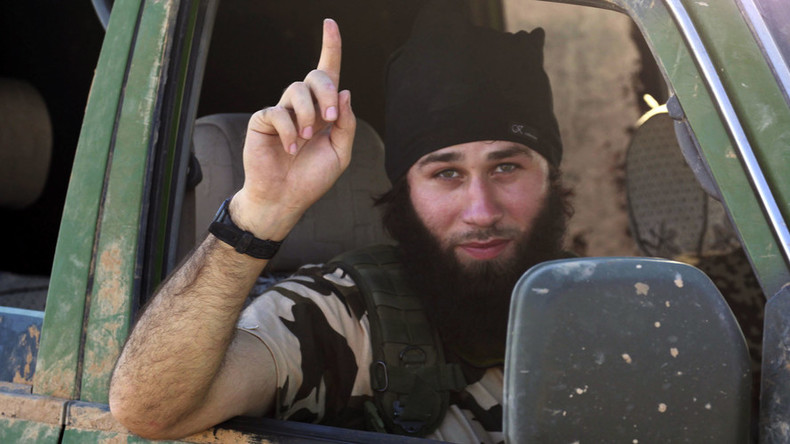 Tory cabinet minister Stephen Crabb blamed Britain's secular culture for causing young Muslims to become radicalized and join Islamic State (IS, formerly ISIS/ISIL).
Crabb, the Welsh Secretary, said "hard-edged" secularism played a role in fostering extremism as religion in public life is marginalized.
The devout Christian, who voted against gay marriage in Parliament, made his comments while giving the annual Wilberforce address for the Conservative Christian Fellowship.
Advocates of secularism have attacked the Tory minister for his comments as a "shameless attempt to advance Christian privilege."
Crabb, who is considered by some to be an outside contender in the next Tory leadership race, said the marginalization of religion pushed young Muslims to become radicalized and join IS.
The current mood in the UK means "faith gets squeezed further into the margins of public life and religion becomes delegitimized through suspicion, fear or ridicule."
"The answer to the seduction of [IS] is not a greater dose of secularism that delegitimizes their faith in the public space.
"I believe the marginalization of religion in our national life risks pushing more young Muslims into the arms of ISIL."
Crabb said it is regrettable that young Muslims growing up in East London, Cardiff or Luton only see their faith mentioned in the British media in connection with death and violence.
"This is where hard-edged secularism ... actually serves to aid and abet the extremism we are all seeking to confront. Because if you push faith to the margins, then to the margins and into the shadows faith will be outworked."
The Tory minister went on to say it was difficult for politicians to speak openly about their faith in the UK, and urged others to help "renormalize" religion in public life.
The Welsh Secretary's comments were attacked by secularist Benjamin Jones in a personal blog published by the National Secular Society (NSS).
In the blog, NSS communications officer Jones rubbished Crabb's "nonsensical claims" that religion in the UK is persecuted.
"In fact the UK is a secularized society but far from being a secular state. There has been a marked, sustained fall away from religion over the past century which is not reflected in our political structures.
"Crabb's lurid claim that secularism fuels extremism is false not least because state secularism does not exist in the United Kingdom. Religion retains traditional privileges and tremendous elite-level influence disproportionate to its following in wider society."