David Miranda launches human rights appeal over 2013 Heathrow detention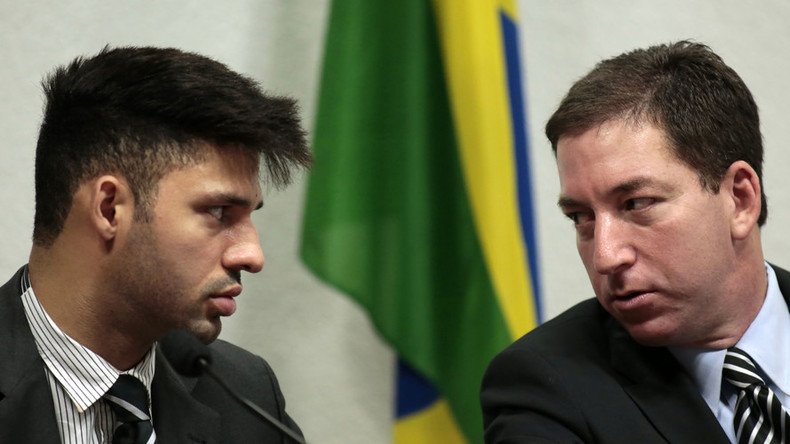 David Miranda, partner of investigative journalist Glenn Greenwald, has filed an appeal contesting the legality of his nine-hour detention at Heathrow Airport in connection with investigative work on the Snowden files in 2013.
The appeal is an attempt to overturn an earlier ruling by a lower court which concluded that Miranda's detention was legal under schedule 7 of the Terrorism Act 2000. At the time of the incident, Miranda was carrying sensitive documents while assisting Greenwald with his investigation of National Security Agency (NSA) whistleblower Edward Snowden's surveillance revelations.
In November 2013, Miranda argued the UK had violated his right to freedom of expression and did not follow proper procedural protocol. The court found no violation.
The three High Court judges presiding over the case ruled that although the seizure of Miranda's computer was "an indirect interference with press freedom," the action was justified by legitimate national security concerns.
Criticizing the ruling, David Anderson QC, the independent reviewer of terrorism, noted in his annual report for 2014 that the Divisional Court's broad interpretation of terrorism "leaves citizens in the dark and risks undermining the rule of law to confer overbroad discretions to ministers, prosecutors, and police."
Anderson warned of the dangers of curbing journalistic freedoms in an attempt to fight terrorism.
"To bring activities such as journalism and blogging within the ambit of terrorism encourages the chilling effect that can deter even legitimate enquiry and expression in related fields," he said.
As he launches his appeal, Miranda, who is represented by the law firm Bindmans, will argue that the Home Office acted in contravention of the European Convention on Human Rights.
Kate Goold, a partner at Bindmans, said: "This case raises important questions regarding the freedom of the press to gather information and report on subjects of compelling public interest which may cause embarrassment to the government.
"If the High Court's interpretation of terrorism is correct, any political articles by journalists can be an act of terrorism if they inadvertently place the health and safety of the public at risk.
"This has a potential chilling effect on freedom of expression and places public interest journalists in a vulnerable position whenever travelling through a port."
You can share this story on social media: