EXCLUSIVE: 'BUPA care home abused my wife, threatened eviction when I complained'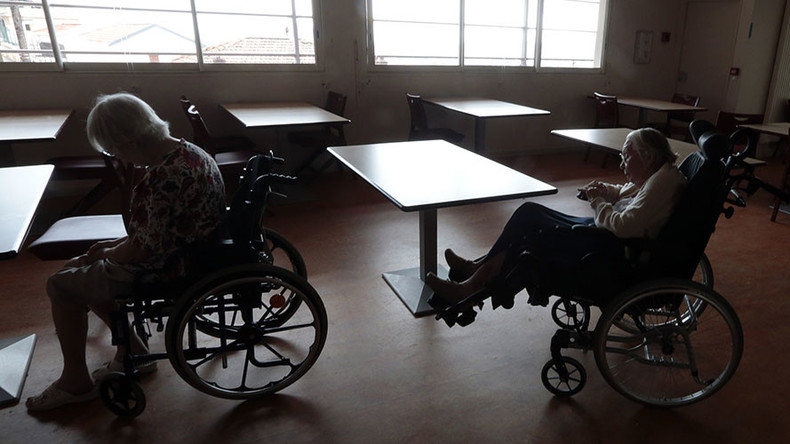 A whistleblower whose wife died after allegedly suffering abuse and neglect in a BUPA-managed care home is calling on the government to introduce "Edna's Law" – legislation designed to hold institutions to account for cover-ups.
Private healthcare giant British United Provident Association (BUPA) has an annual turnover of more than £1 billion and runs 300 care homes around England. It boasts of high quality care and claims to offer residents a "warm and friendly environment."
However, the healthcare group has been engulfed in 12 scandals in the last 10 years.
Employees working for the private care provider have been caught pulling the hair of elderly patients, dragging residents from beds and treating them like "rag dolls."
New allegations disclosed to RT by the widower of an ex-BUPA resident suggest abuse and neglect has been taking place at The Sidcup Nursing and Residential Centre, Greater London.
George Rousell, 76, admitted his wife Brenda to The Sidcup residential home in 2007 after she was diagnosed with multiple sclerosis.
"All was well for the first three to four years," George told RT. "But when new management came in, the abuse started."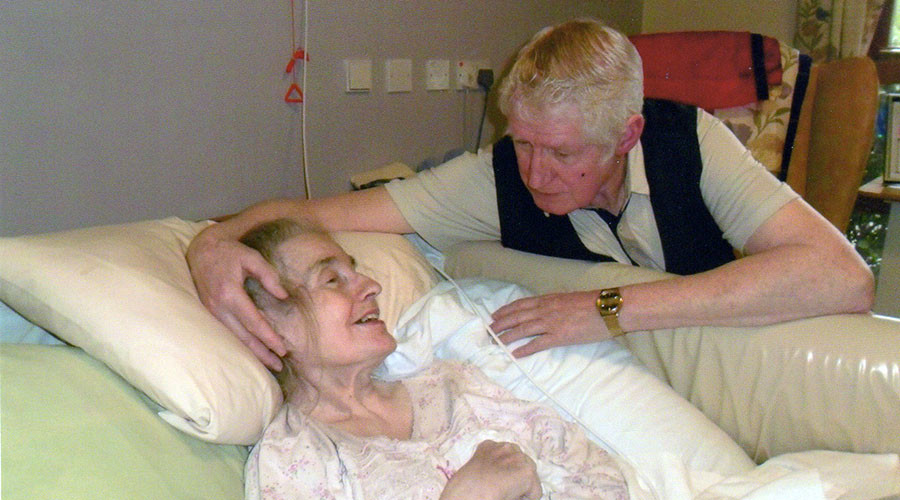 The father-of-two described visits to The Sidcup where he would find his frail wife in a dark room hanging from her bed.
George claims he found Brenda "in a very uncomfortable position on her right-side facing the door" on March 4, 2014.
The widower says Brenda was "repeatedly" neglected.
"The buzzers were being ignored," he said.
"No water. There were times she hadn't been given anything to drink. She was thirsty."
George also claims one senior member of staff force-fed Brenda scrambled eggs with a large spoon when she was too tired to eat.
"She forced me to eat from a big spoon," Brenda told George when he visited soon after. Her illness meant she was only to be fed with a teaspoon.
George reported the incident to police and Brenda explained to an officer what happened.
"I couldn't sit back and watch what was happening to my wife," George said.
'40 incidents of poor treatment'
After noticing the first signs of neglect, George started a care failure diary where he recorded over 40 incidents of poor treatment and use of "substandard" agency workers.
He made a formal complaint to BUPA when he noticed The Sidcup was without a manager or deputy manager following the departure of two senior members of staff.
RT has seen a copy of the letter George wrote to the private health provider, pleading with them to hire a "strong" manager to care for his wife.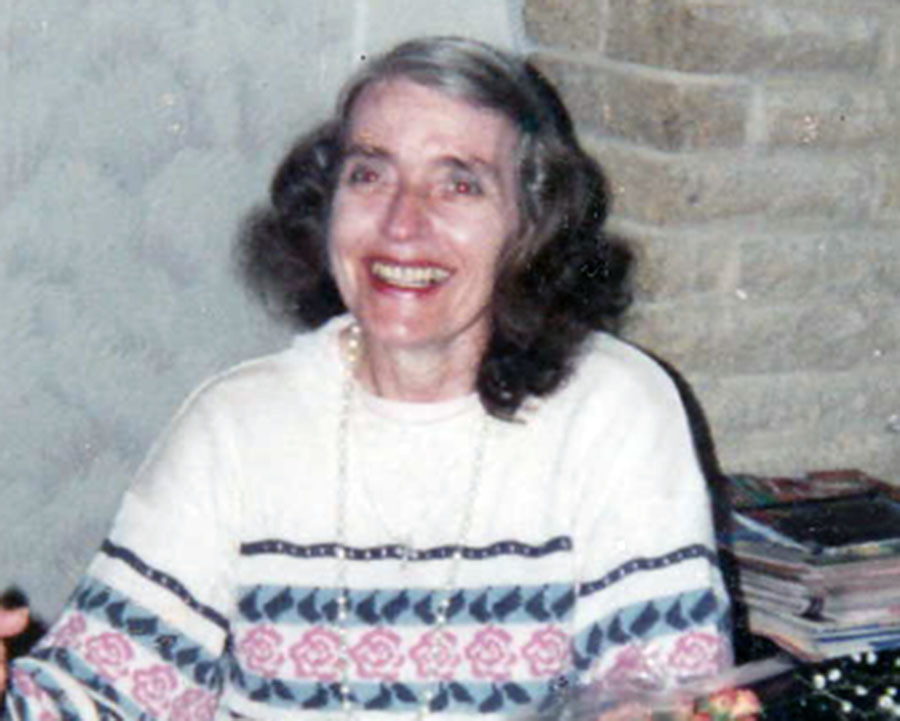 Six managers left the home during the time Brenda was a resident. "That alone tells a tale," George said.
After George raised the allegations "several times," his wife was handed an eviction notice.
"Brenda had been there for years, she didn't want to go. She was too ill to be moved," he said.
"You do not give an eviction notice to a dying human being."
George fought for Brenda to stay in the home and the eviction notice was eventually withdrawn, but strict visiting restrictions were placed on him. From then on, he was only allowed to see Brenda three times a week, for two hours on each visit.
"Don't go yet, George," Brenda would beg her husband of 55 years whenever visiting time was over.
With tears in his eyes, George told RT: "So many times did I have to take my dying wife's hands away from mine. She never wanted me to go. It was painful."
Brenda passed away with George at her bedside on January 20, 2015. To this day he wishes BUPA had not "robbed" him of the extra quality time he could have spent with her.
"Somehow, someway, BUPA will be exposed," he told RT.
BUPA: Patient 'never complained'
BUPA denies all of George's allegations and insists it offered Brenda the best possible care she could have received.
It said its management team made "well intentioned, carefully considered and appropriate decisions."
"Mrs Rousell was very well cared for by our team for nearly eight years. We are proud of the fact that our care stabilized Mrs Rousell, and we supported her to achieve the best quality of life possible," a spokesperson for The Sidcup told RT.
"Mr Rousell made serious, damaging, and unfair attacks on our people. His concerns were independently investigated, and in every case the quality of our care, and actions of our people were vindicated.
"Mrs Rousell received weekly visits from her GP, and in nearly eight years at the home, no concerns were raised about her care by the medical professionals treating her."
The Sidcup claims Brenda "never raised any concerns or worries."
George contests his wife was "far too ill" to file a formal complaint.
Asked why the facility is understaffed, the home said a number of experienced nurses and carers left because of George's "aggressive behavior which affected the care of other residents."
Explaining why Brenda was issued with an eviction notice, the home said: "In January 2014, as we could not meet Mr Rousell's continued demands we very reluctantly suggested that Mrs Rousell be moved to another home."
George conceded there were "several kind carers" in the home, but claimed many of them left because they didn't like the way the home was being managed.
He denied threatening members of staff.
"I never attacked anybody, I exposed them," he insisted.
'Understaffed and poorly-led'
George's allegations are not without precedent. An investigation into The Sidcup carried out by the Care Quality Commission (CQC) one month before Brenda died found the home to be understaffed and poorly managed.
It uncovered cases where patients received no response when they called for help.
"We observed a distressed person calling for help and trying to get up in the lounge. There were no staff to be seen," the report said.
The Hatherly unit, where Brenda stayed, was understaffed and poorly-led due to constant changes of management, the investigation found.
"The staff were much stressed and often leave because of the stress here," a relative of one patient told the CQC.
One member of staff said she and another carer were responsible for waking up eight patients before 8 a.m. each morning.
"There are only two of us during a night shift," the staff member said.
Understaffing in the facility caused standards of care to fall, as staff members were struggling to care for all residents equally, it was found.
In March 2012, a judge accused BUPA of putting "profits and cost-cutting" ahead of care after a 90-year-old pensioner died in its understaffed Stonedale Lodge Residential and Nursing Home in Liverpool.
"What comes with understaffing is that corners are cut. Carers don't do the jobs they're supposed to," George said.
Care homes across Britain received almost 15,000 neglect complaints last year, according to BBC statistics released in February.
Critics claim privatization in the sector invariably means profits and savings are placed ahead of patients' needs, despite paying as much as £1,000 per week to receive care.
Understaffed homes regularly rely on agency workers to treat residents on a temporary basis. Patients are thereby increasingly left without the opportunity of building effective relationships with their carers.
This undermines the "tailored care service" which private providers, such as BUPA, claim to deliver.
Nursing homes in Britain have reported a 55 percent average increase in the use of agency workers to fill staffing gaps over the last two years, according to figures published in June.
The Nursing Home Abuse guide said understaffing and the use of agency workers can lead to "more cases of abuse."
In November, the CQC warned as many as 40 percent of care homes in Britain are substandard, with understaffing among the chief causes.
George's claims are not the first time abuse allegations have been leveled at The Sidcup.
In January last year, an inquest heard Irene Schoepff, 82, was found dead on her bed with pillows covering her face on March 5, 2012.
PC Arif Cuneyt, who attended the scene, told the inquest: "I was suspicious when I saw the position of the pillows."
Although her death was not ruled suspicious, there has been no satisfactory explanation for the position in which she was found.
'Recruiting extra staff'
A spokesperson for The Sidcup told RT: "We have taken immediate action to address the issues raised by CQC, investing significant resources in improving the home. This includes recruiting extra permanent staff."
"We are confident that the changes we are making will improve the care our residents receive and meet the regulator's requirements."
Despite its understaffing issues, the CQC investigation found staff in the home "caring" and the service "responsive."
People who used the service found the staff were "kind and handled people gently and with respect," the investigation found.
"The staff work very hard, even the night staff," one resident told CQC.
"We have had dodgy ones [staff], but the ones now do their best," another resident added.
'Jeremy Hunt must act'
BUPA whistleblower and founder of Compassion in Care, Eileen Chubb, 56, wrote a letter to Health Secretary Jeremy Hunt urging him to intervene in George's case.
She called on Hunt, the MP for South West Surrey, to investigate claims that care homes are routinely responding to neglect allegations by blaming residents or their loved ones.
"I bring this to your attention because we have a situation where whistleblowers are being ignored and have no legal protection," the letter reads.
"We have been contacted by a growing number of relatives, who have raised a concern about the care of loved ones and as a result have found themselves on the receiving end of a disturbing pattern of aggressive tactics," it adds.
'I was spat at and had chairs thrown at me'
Chubb worked in a BUPA care home in Kent for three years and claims she witnessed serious abuse.
"After three months, I started to see so many things that were so wrong," she told RT.
She said one of her former colleagues used to bend patients' fingers backwards because she "liked to see them scream."
A 17-year-old carer was once kicked in the ankles by another member of staff when she finished her shift, Chubb claimed.
When she reported the abuse, her senior manager "did nothing."
As a result of speaking out, staff were spat at, she said. "We were punished every day until we couldn't take no more."
The whistleblower also claims she once had a chair thrown at her.
When the former care worker complained about BUPA, she received a lot of publicity.
Chubb said BUPA offered her £70,000 if she settled out of court, but she declined.
"It's a little bit hard to close your eyes once they've been opened."
Chubb is campaigning for "Edna's Law" to replace the Public Interest Disclosure Act 1998.
Edna's Law is named after a woman in care who was allegedly abused but had no family or friends to speak out for her.
The law would make it a criminal offense for companies to fail to act on the genuine concerns of whistleblowers.
It would also hold to account companies that seek to cover up abuse and make it a criminal offense to harm a whistleblower.
Supporting the legislation, George said Edna's Law would "make sure what happened to myself and Brenda never happens again to anyone else."