'Britain's got its mojo back in Syria, with US in reasserting Western values' – Osborne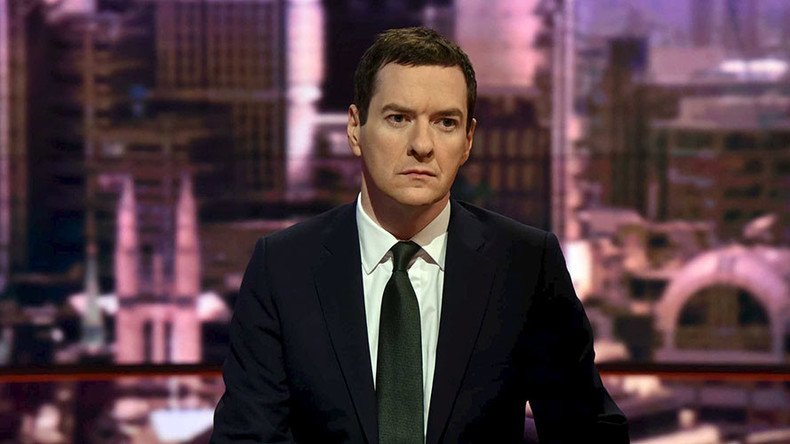 Britain's new bombing campaign in Syria signals a return to its commitment of asserting Western values around the world and shows the UK has got its "mojo back," according to Chancellor George Osborne.
Addressing the Council of Foreign Relations on Monday, Osborne lauded the overwhelming vote by MPs last Wednesday to extend airstrikes against Islamic State (IS, formerly ISIS/ISIL) from Iraq into Syria.
"Britain has got its mojo back and we are going to be with you as we reassert Western values, confident that our best days lie ahead," he told audience members at a meeting of the think tank held in New York.
He marveled at the turnaround since the failed 2013 vote on bombing Bashar Assad's regime.
"The House of Commons did not agree with the proposition that David Cameron and myself and my colleagues in the Conservative leadership put forward and it was quite a striking moment," he argued.
"It was a moment when Britain was unable to follow the lead asked of it by our prime minister and the government.
"It is for me a source of real pride that actually a couple of years later the House of Commons has voted by a big majority to take part in the action already being directed against this terrorist organization ISIS or Daesh in Syria," he said.
Osborne said a long-term solution in Syria could not be achieved by bombing alone, and that such a settlement could not include Assad – though elements of the regime might remain.
A substantial gulf remains between the pro-bombing majority, which carried the vote in parliament and public support for the airstrikes.
A YouGov opinion poll conducted the day after Parliament approved airstrikes on December 3, found just 44 percent of Britons approve of the action – a dramatic drop from the 60 percent who backed the measures on November 24.
Support for intervention remained consistent at around 58 to 60 percent between mid-September and November 24.
Following the highly publicized debate on airstrikes, during which the case for war came under scrutiny from Labour, the Scottish National Party (SNP) and rebel Tories, public mood appears to have shifted against the government.
You can share this story on social media: