Britain must take more Syrian refugees displaced by airstrikes – NGOs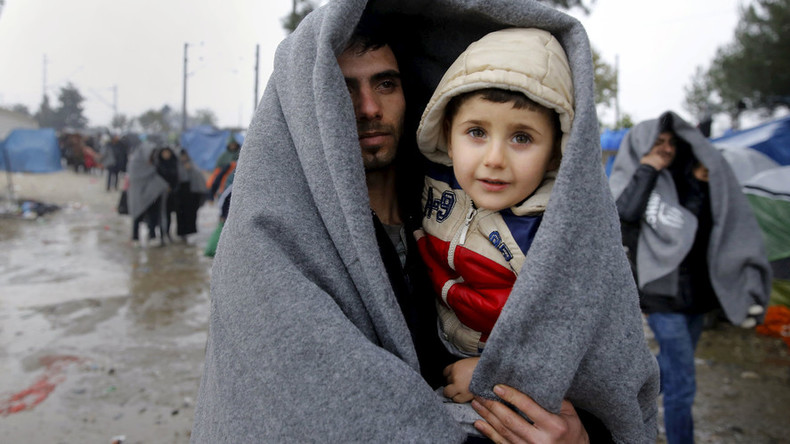 Humanitarian groups have called on the British government to accept more refugees after parliament voted in favor of extending airstrikes against Islamic State (IS, formerly ISIS/ISIL) from Iraq into Syria.
Melanie Ward, associate director at the International Rescue Committee (IRC), told the Independent the current acceptance rate is much too low.
"It cannot be argued that accepting 4,000 Syrian refugees per year – or around six per parliamentary constituency – is our fair share of the millions who have fled Syria – this is more the case now than ever before," she argued.
Ward said an increase in bombing "inevitably risks" an increase in refugees.
"The government should urgently revise the numbers upwards, including by welcoming a significant number of the refugees whose desperation has seen them reach Europe's shores already," she said.
Current UK policy is to take refugees directly from Middle Eastern refugee camps and not those already making their way into Europe.
The news comes as British jets were reportedly carrying out missions in both Iraq and Syria on Friday. However, Tornadoes only engaged a single target in Iraq.
Experts suggest targets in Syria are increasingly hard to hit from the air, as they are embedded into local society and therefore difficult to identify.
The MoD (Ministry of Defence) claimed the day's only strike occurred in Iraq, where an IS sniper team was hit by a laser-guided Paveway bomb while engaging Iraqi troops.
The eight Tornado aircraft based at RAF Akrotiri, Cyprus, were reinforced with two more Tornadoes and six additional Typhoon aircraft within hours of MPs voting to extend airstrikes into Syria on Wednesday.
Earlier on Friday, it was reported the MoD had warned Prime Minister David Cameron against claiming there were 70,000 moderate Syrian rebels ready to fight IS, fearing the assertion would echo Tony Blair's "dodgy dossier" on Iraq.