Islamophobic attacks triple in London following Paris attacks – Met Police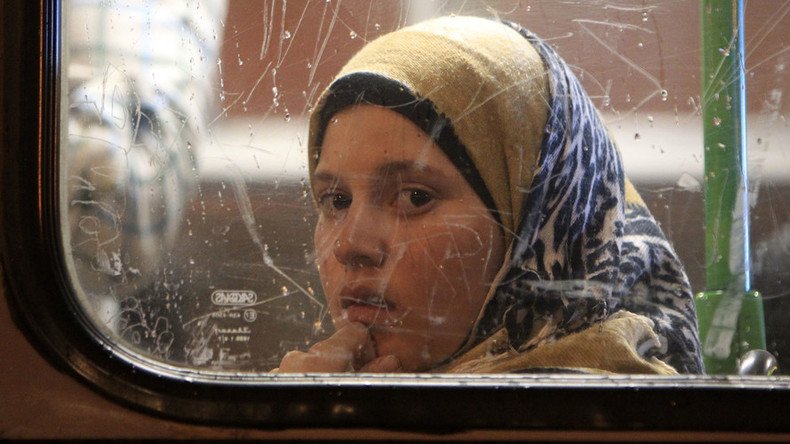 Hate crimes against Muslims in London have risen threefold in the wake of the Paris attacks, according to police. British Muslims fear further attacks after MPs voted to extend airstrikes against Islamic State (formerly ISIS/ISIL) from Iraq into Syria.
On November 10, three days before the Paris attacks, 24 hate crimes were reported to police from the previous week. By contrast, 76 were recorded in the week ending November 24.
Islamic communities across the country are fearful of more hostility resulting from parliament's decision to launch airstrikes on Syria.
Speaking to the BBC, Mussurut Zia from Muslim Women's Network UK said the situation in Syria "increased the likelihood of them being targeted."
Tell MAMA (Measuring Anti-Muslim Attacks), a support network for those who have suffered anti-Islamic abuse, has corroborated the Met's statistics.
Speaking to IBT, a campaigner for the group, Fiyaz Mughal, said: "These figures are not surprising and are in line with what we have been seeing."
Tell MAMA recorded an attack on a woman in Tooting, south London, on Thursday. The woman, wearing a niqab, was traveling by bus when she was punched twice by a man, who afterward got off the bus.
The Met Police state incidents of Islamophobia had increased dramatically between October 2014 and 2015 – rising by 41.8 percent.
The Metropolitan Police said the rise is regrettable but to be expected during "difficult times."
A report published by Tell MAMA in October 2015 said the vast majority of anti-Muslim incidents were aimed at women wearing the full veil. The organization fears many more incidents involving Muslim men go unreported.
The statistics also indicate spikes in attacks in the wake of global events, such as the Charlie Hebdo massacre in January.
However, Zia of Muslim Women's Network UK said she was buoyed by signs of solidarity from the non-Islamic community.
"I was getting tired that each time something happened I had to come out and say 'I was not part of that,' but now having people of other faiths saying 'We're with you' and it's 'Us against them' – it's a positive out of something so negative."
You can share this story on social media: