Military chiefs warned Cameron against using 70,000 'moderate' rebels figure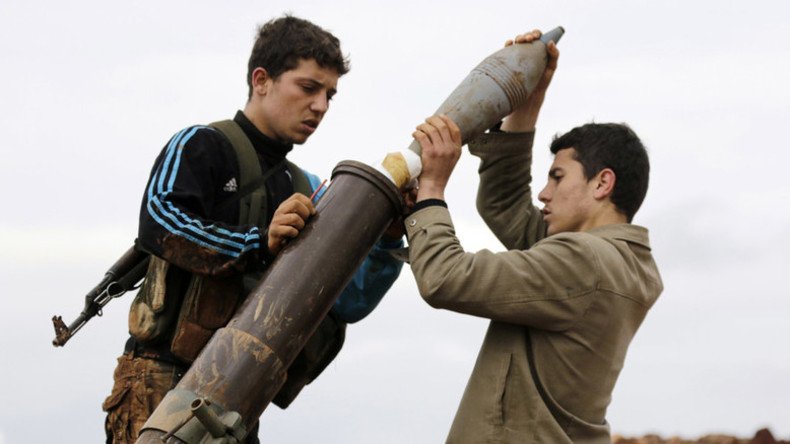 Ministry of Defence (MoD) bosses warned Prime Minister David Cameron against claiming there are 70,000 moderate Syrian rebels ready to fight Islamic State (IS, formerly ISIS/ISIL), fearing the assertion would echo Tony Blair's Iraq "dodgy dossier."
The revelation comes after the House of Commons voted to extend airstrikes from Iraq into Syria, with the first bombs falling hours later.
According to the Times newspaper, military figures also feared Cameron's claim of such a rebel force may lead MPs to wrongly believe there was a ready-made army on the ground in Syria, therefore influencing the vote.
This led to concerns in the upper echelons of the military establishment that such a claim would later become the Syria war's "dodgy dossier," echoing Tony Blair's now debunked 2003 claims that Saddam Hussein's regime could launch weapons of mass destruction within 45 minutes.
"There were Ministry of Defence officials who maybe felt scarred after the previous dossier," a senior Whitehall source told the Times.
"They looked at the latest text and said that [the 70,000 figure] could become the '45 minutes' moment of this document.
"The concern was … [that the 70,000 figure] will become the one thing that everyone latches on to, like the 45 minutes claim."
Some of the most vocal critics of Cameron's claim were among his own party.
During the ten-hour debate on Wednesday, Julian Lewis, Tory chairman of the influential Defence Select Committee, told MPs: "Instead of having dodgy dossiers, we now have bogus battalions of moderate fighters."
Speaking to Sky News on Thursday, Lewis said: "Where are these magical 70,000 people and if they are there fighting, how come they haven't been able to roll back ISIL/Daesh?"
"Is it that they're in the wrong place? Is it that they're fighting each other? Or is it that in reality they're not all that moderate and that there are a lot of jihadists among them?" he asked.
You can share this story on social media: