Tories slash funding for disabled university students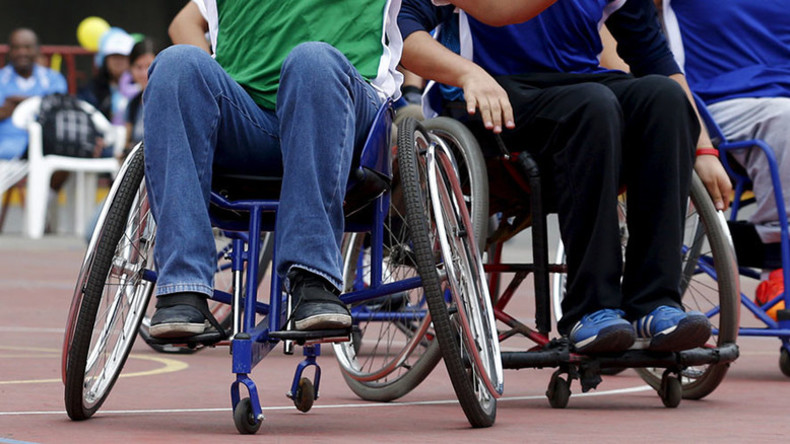 Conservative minister confirmed that the government will proceed with plans to cut funding for disabled students in higher education, leaving universities with no choice but to pick up the bill.
On Thursday, Minister for Universities and Science Jo Johnson said institutions of higher education should expect to take "primary responsibility" for many areas of support.
Currently, disabled students rely on the Disabled Students Allowance (DSA) to pay for support workers and specialist equipment.
However, from next year, universities will be responsible for paying non-medical support staff, including note takers and readers.
They will also be forced to reduce the prices of specialist accommodation and cover the cost of computer equipment for disabled students.
DSA will continue to cover specialist support such as sighted guides for students who need help getting around campus.
The National Union of Students (NUS) fear smaller institutions with a higher number of disabled students could be hit with a heavier bill.
"The NUS is concerned the government's response to the consultation will impact the consistency of the support available and place a huge financial burden on some institutions," an NUS spokesperson told the Guardian.
In a statement, Johnson said: "The increasing numbers of disabled students entering HE is to be celebrated, as is the increasing numbers of those declaring their disability.
"However, it is possible that the continued provision of DSAs may have removed the urgency of some higher education providers to expand provision for all disabled students."
'Allowance is very important to disabled students'
Disabled students in Plymouth have condemned the cuts, saying the DSA allowance is "very important" for their education.
"Students don't really understand what is going on yet, so we have been running events to make them more aware," one student at Plymouth University told Plymouth Herald.
"I'm not sure of the exact number, but there is a high volume of students who receive the disability students' allowance [at Plymouth University].
"Many students have already told me that if they didn't have DSA, they probably wouldn't be able to do their degree without the support, so it's very important for their education."