Syrian state media says British airstrikes are illegal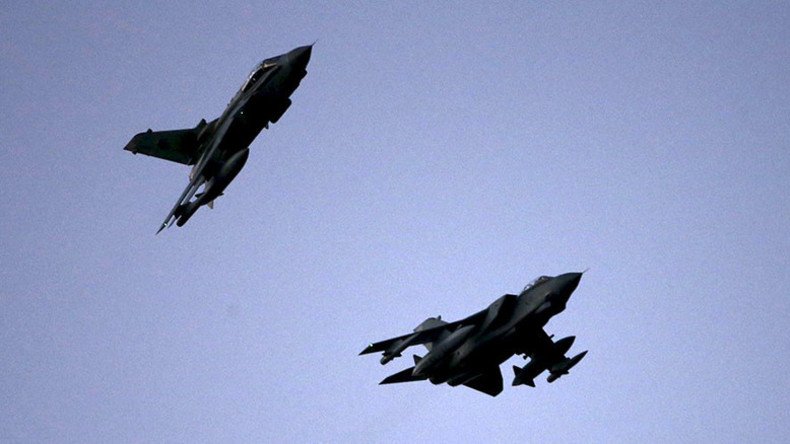 Syrian state media outlets claim the British parliament's decision to extend airstrikes against Islamic State (IS, formerly ISIS/ISIL) from Iraq into Syria is in contravention of international law.
The claims come a day after MPs voted to bomb targets within the war-torn country and hours after the first sorties hit an oilfield in the east of the country.
The Independent reported that the Al-Baath newspaper – which reportedly answers to President Bashar Assad's own party – said Prime Minister David Cameron was running a "PR campaign" in support of a "US-led show in violation of the UN charter."
Al-Thawra, another official newspaper, said Cameron and the House of Commons vaulted "over international legitimacy as usual."
British politics is still reeling from the decision in parliament last night to extend airstrikes to Syria.
Defence Secretary Michael Fallon claimed on Thursday that RAF bombing raids against IS in Syria have dealt "a real blow" to the financing of the terror group.
Analysis indicates "the strikes were successful," the Ministry of Defence (MoD) claimed.
Fallon told the BBC he had approved the targets before the House of Commons vote on Wednesday evening, and gave permission for the raids to go ahead once MPs had rubberstamped extending airstrikes.
He added that airstrikes against extremists are likely to continue for years.
"This is not going to be quick," he said.
You can share this story on social media: