Pegida to relaunch in Britain under ex-EDL leader Tommy Robinson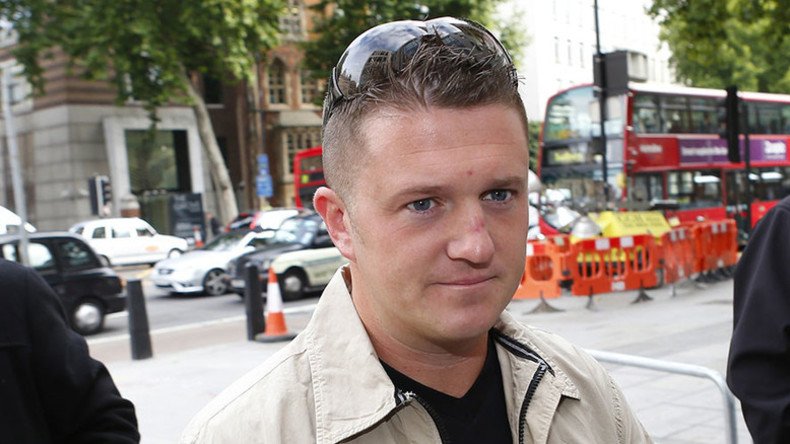 Tommy Robinson, the former head of the far-right nationalist English Defence League (EDL), will head an attempted relaunch of anti-immigrant group Pegida UK, according to reports.
Robinson has allegedly pledged the new Pegida project – a UK manifestation of an existing European movement of the same name, a German-language abbreviation for "Patriotic Europeans Against the Islamization of the Occident" – will move away from the EDL's thuggish neo-fascist image.
Robinson reportedly called Pegida a moderate force, but defended the EDL's infamous aggression as "necessary at the time."
Pegida, founded in Germany in 2014, held its first demonstration in the UK in April 2015. The relaunch coincides with the UK parliament's vote to mount airstrikes against Islamic State in Syria and comes just weeks after 130 people were murdered in by jihadists in Paris.
Robinson says they are moderate and that the aggression and booze culture of EDL was wrong but "necessary at the time".

— alex thomson (@alextomo) December 3, 2015
Channel 4 correspondent Alex Thomson, who broke the story on social media, tweeted some of the group's aims on Thursday.
These include banning within five years all Muslim immigration to the UK and halting the building of mosques. The group also wants to see all foreign funding for UK mosques stopped.
Robinson recently gave a speech to a pro-Pegida crowd in Dresden, Germany, warning against Muslim immigration.
A transcript of that speech is being widely tweeted and appears to outline what Robinson feels is the next move for "patriots" opposing Muslims in Europe.
Robinson, who was born Stephen Yaxley-Lennon in Luton in 1982, is of Anglo-Irish descent.
You can share this story on social media: