Did BBC journalist's bad parking spark bomb scare?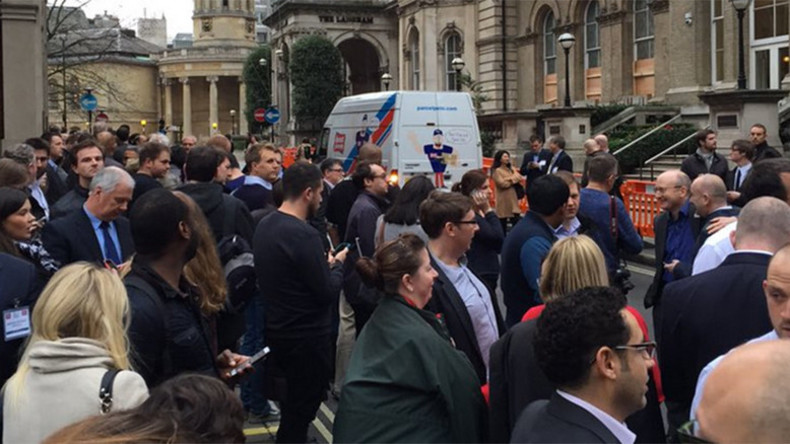 Offices surrounding the BBC's London headquarters in Portland Place were evacuated following a bomb scare on Tuesday afternoon, prompting one Twitter user on the scene to question whether an employee's bad parking was responsible.
After the false alarm was stood down, Twitter user Bob Bill – who appears to work nearby – tweeted a jibe at the BBC, suggesting a reporter's shoddy parking may have been behind the commotion.
A spokesperson for the Metropolitan Police told the Independent a call was received shortly after 2pm.
Police cordoned off the area to traffic and pedestrians. Great Portland Street was closed and Regent Street blocked off, according to reports.
According to several sources, including a tweet from BBC Newsnight producer James Clayton, police were alarmed by the presence of a "suspect vehicle" near Broadcasting House.
BBC Broadcasting House evacuated. Suspicious van, apparently nobody is safe from the TV licence snoopers......

— Andy Irving (@Andyirv) December 1, 2015
In addition to the BBC, Portland Place is also home to the Chinese and Polish embassies, Kenyan High Commission and the Royal Institute of British Architects, as well as schools and hotels.